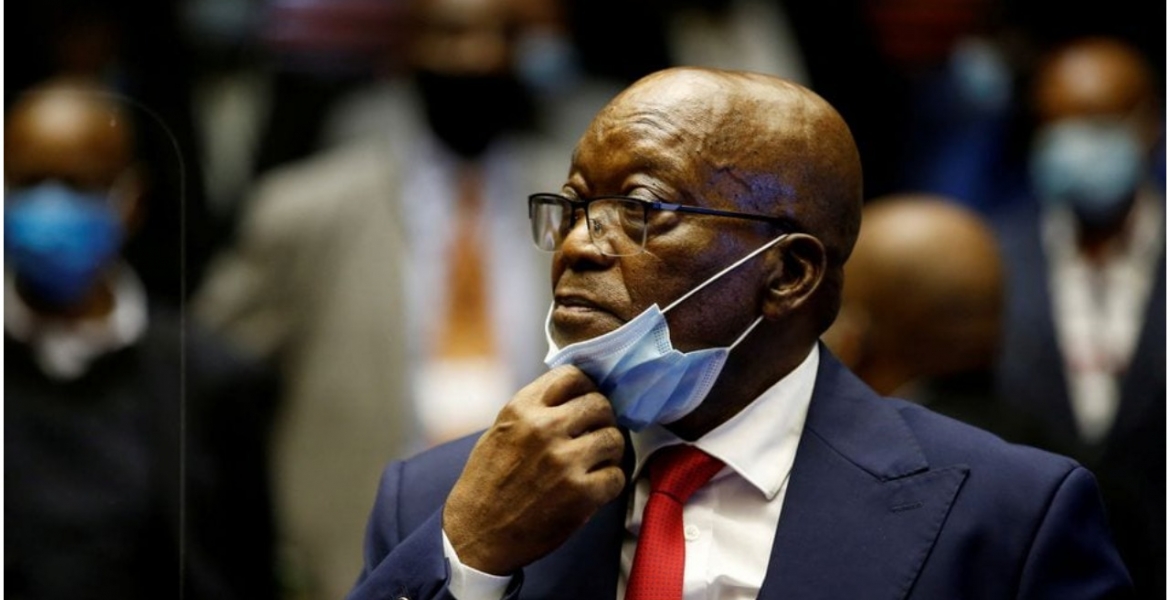 Former South African President Jacob Zuma on Wednesday surrendered to police to begin a 15-month jail sentence.
Zuma was handed the sentence by the Constitutional Court last week after he was found guilty of contempt after disobeying the court's order requiring him to appear at an inquiry into corruption while he was still in office.
The 79-year-old's period in power between 2009 and 2018 was dogged by graft allegations where prominent businessmen were accused of conspiring with political leaders to influence the decision-making process.
Zuma, who resigned in February 2018, made one appearance at the inquiry in 2019 but skipped subsequent proceedings. 
This prompted the inquiry, which is headed by Justice Raymond Zondo, to seek the intervention of the country's highest court.
"The constitutional court can do nothing but conclude that Mr. Zuma is guilty of the crime of contempt of court. This kind of recalcitrance and defiance is unlawful and will be punished. I am left with no option but to commit Mr. Zuma to imprisonment, with the hope that doing so sends an unequivocal message, the rule of law and the administration of justice prevails," Judge Sisi Khampepe ruled on Tuesday last week.
"The majority judgment orders an unsuspended sentence of imprisonment for a period [of 15 months]."
In a statement, police spokesperson Lirandzu Themba confirmed that Zuma was in police custody in compliance with the Constitutional Court judgment.
The Department of Correctional Services said Zuma was admitted to Estcourt Correctional Centre. The court had instructed police to arrest Zuma by the end of Wednesday if he failed to appear at a police station. 
Hundreds of his supporters, some of them armed with firearms, spears, and shields, had camped outside his homestead to prevent his arrest but Zuma voluntarily turned himself in.
"President Zuma has decided to comply with the incarceration order," his foundation said.