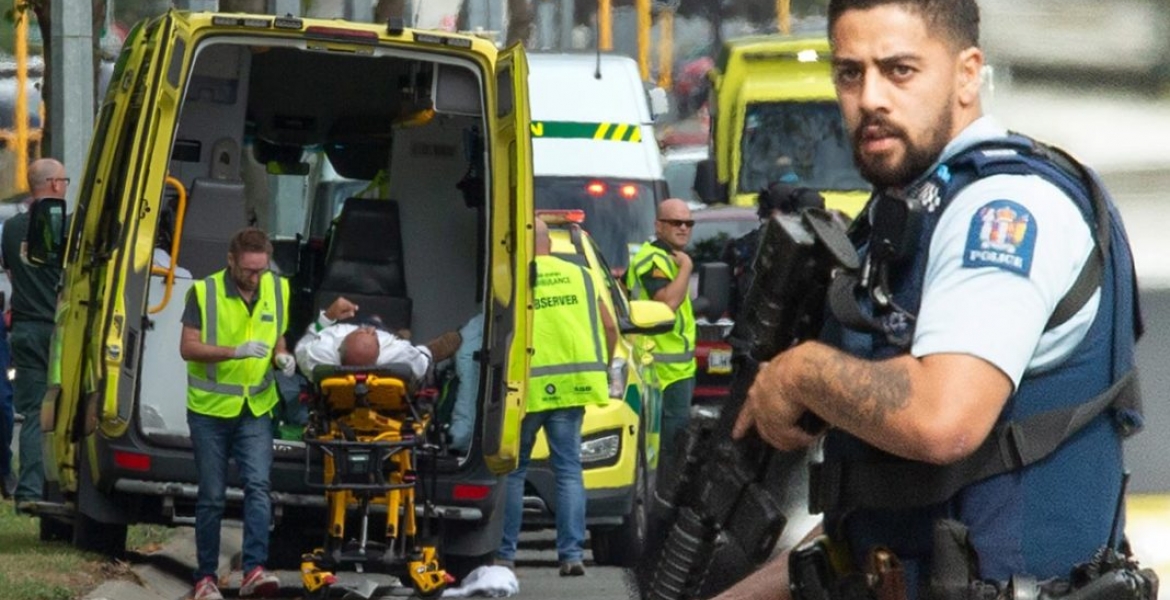 49 people were killed and about 40 others seriously injured when a suspect opened fire at two mosques at the New Zealand city of Christchurch on Friday.
Witnesses said a man clad in military-style camouflage clothing and carrying an automatic rifle stormed Al Noor mosque where about 200 people were holding Friday prayers. He then started shooting randomly at worshipers before leaving the scene and going to a second mosque where he shot additional people.
It is the worst mass shooting in New Zealand's history.
New Zealand police say they have taken the suspect into custody. He has been identified as 28-year-old, Australian-born Brenton Tarrant. Three other people, including a woman, have also been taken into custody in connection with the attach.
Authorities say Tarrant posted an 87-page manifesto filled with anti-Muslim and anti-immigrant sentiment on Facebook prior to the attack. He also decried the decaying culture of white, European, Western world in the manifesto.
In his manifesto, the suspect also praised US President Donald Trump, whom he said is "a symbol of renewed white identity and common purpose."
New Zealand prime minister Jacinda Ardern has described the violence as a terrorist attack, saying the victims were targeted for their Muslim faith and for being immigrants. "This is one of New Zealand's darkest days.. clearly what has happened here is an extraordinary and unprecedented act of violence," said prime minister Ardern.
"It is clear that this can only be described as a terrorist attack," the prime minister added.
Donald Trump offered his condolences through Twitter, writing: ""My warmest sympathy and best wishes goes out to the people of New Zealand after the horrible massacre in the mosques. 49 innocent people have so senselessly died, with so many more seriously injured. The US stands by New Zealand for anything we can do."