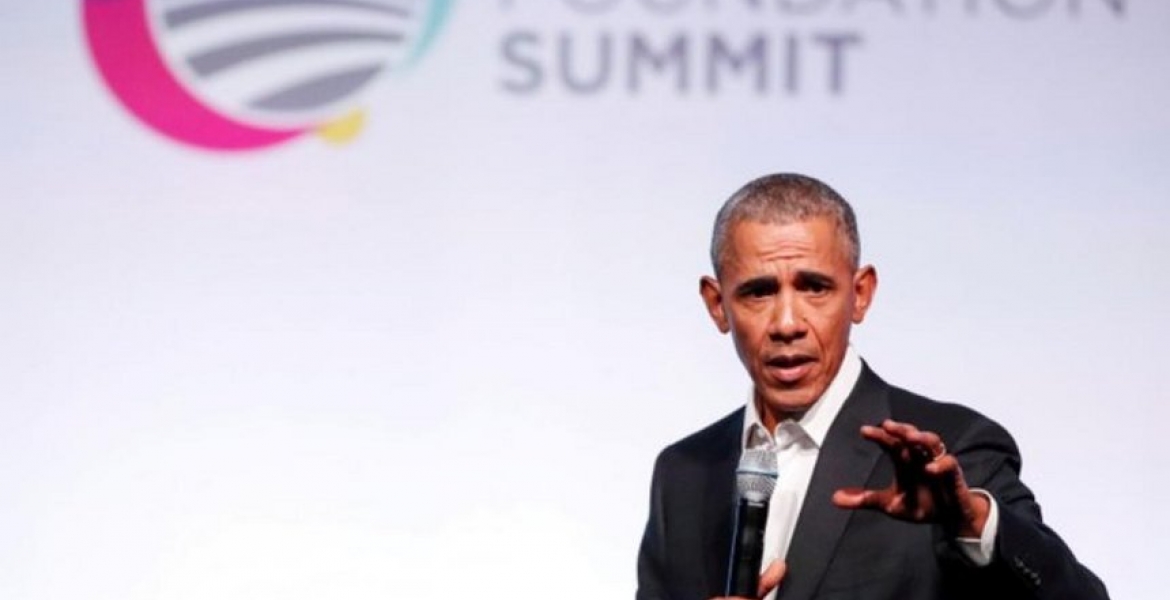 Former United States President Barack Obama appeared to mock his successor President Donald Trump when he jokingly said that he was "born in Kenya" during a speech on Tuesday in Chicago.
"The reason i am excited to see you here today is because this is where i started ... this isn't where I was born, I was born in Kenya ... it's a joke, I was born in Hawaii," Obama said while speaking at the Obama Foundation's first global summit in Chicago on Tuesday, where he addressed more than 500 young leaders from 60 nations and 27 US states.
"Our goal here is not to create a political movement," Obama said.
"What we need to do is think about our civic culture. Because what's wrong with our politics is partly a reflection of something wrong in our civic culture," Obama said.
The summit is being staged at the South Side of Chicago, where the Foundation is scheduled to set up a presidential center near the area where Obama kick-started his political career before serving as the 44th US President for two terms.
Throughout the Obama presidency, Donald Trump gained significant media attention after he became a vocal 'birther', with unsubstantiated claims  that Obama was born in Kenya and not the United States, and was thus unqualified to serve as President of the US. Although he traces his roots to Kenya where his father hailed from, Obama was born in Hawaii in 1961.