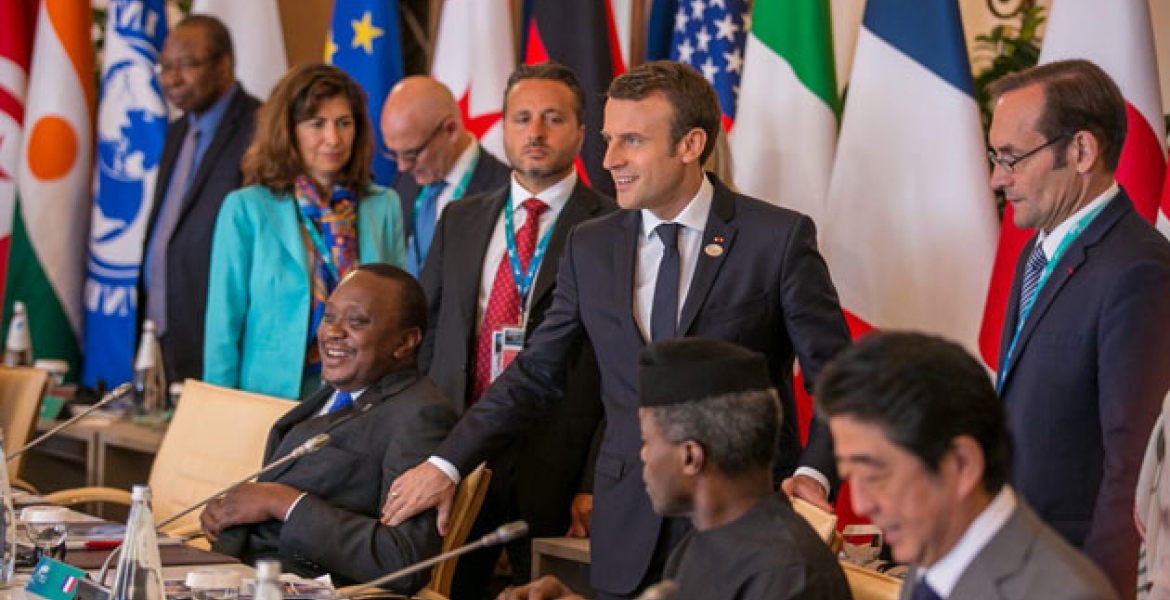 It his historic address to the G7 Summit in Sicily, Italy, President Uhuru Kenyatta took the occasion to make a compelling case for Africa as world leaders present at the summit listened attentively.
The head of state told the summit that the G7 must step up its engagement with Africa to lift economic growth and fight terrorism.
Uhuru said Africa was the world's new frontier for trade and investment, with current indicators showing the potential of the continent opportunities worth $5.6 trillion by 2025.
"A freer, more prosperous Africa is a more secure Africa. A freer, more prosperous Africa is a vital partner in solving some of the world's most pressing problems: poverty, immigration, climate change, and terrorism. This is the time to put Africa's aspirations at the heart of your plans," he said.
"That's why our returns on investment are some of the highest in the world, and that's why members of the G7 will find, as others have found, that African markets are well worth their interest."He said.
He urged the G7 to explore the opportunities that exist, adding that the rewards are beyond calculation.
He further said that Africa had put Information Communication Technology (ICT) at the center of its development agenda, citing Kenya as an ICT Hub, giving examples of some of the ICT enabled programs developed in Kenya .
"Kenya is a celebrated pioneer in ICT innovation in Africa. We have seen for ourselves the transformative power of innovation, as the Internet and mobile telephony have diffused power to networks and individuals."
"And then, of course, there is M-PESA, the mobile money platform that has brought financial access to millions who were left out of the traditional banking sector. These days, nine in every 10 Kenyans access financial services through it."
"They have made Kenya more investor-friendly; and they have made Kenya the hub of East and Central Africa."
The President would not leave the terror threat that Africa and indeed the world faced an ever-increasing threat of terrorism.
"Terror presents a common threat. It demands a common response. Together, we can meet that threat. Indeed, we in Kenya, in partnership with many of you, have encouraging results to report. We have stopped attacks; we have unraveled terror cells; we have shared intelligence; we have saved lives."