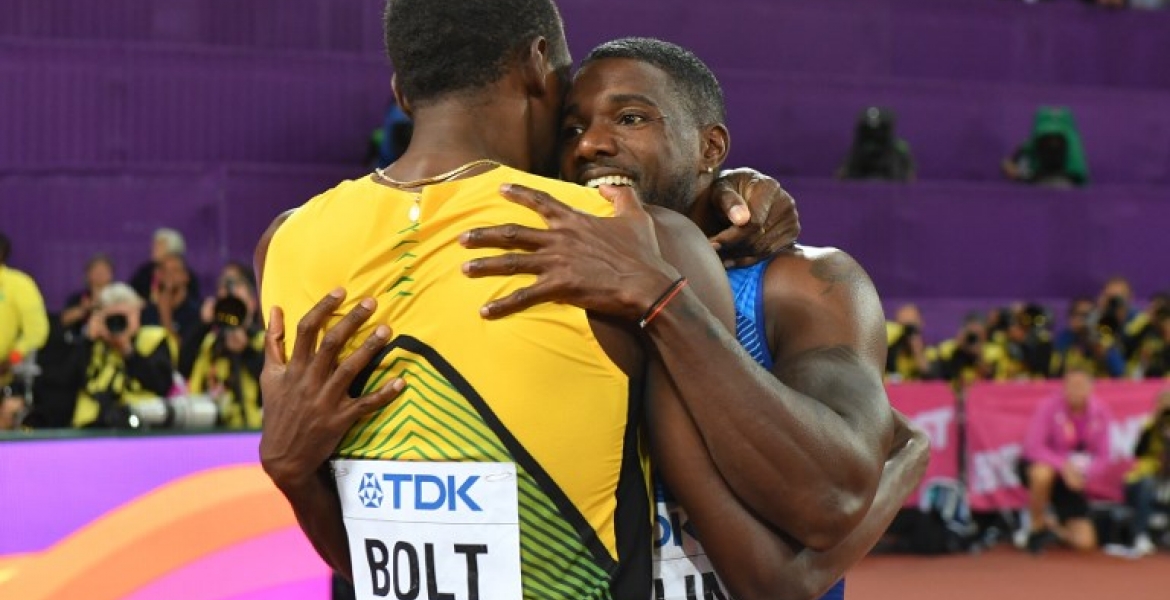 American veteran sprinter Justin Gatlin on Saturday pulled a shock to the world to stun longtime world 100 meters record holder Usain Bolt to win the 100m world title in London as the Jamaican hang the boots after a successful career.
Gatlin, who has been subjected to two doping bans in the past and won silver behind Bolt in the last two world championships, clocked 9.92 seconds, with another American, Christian Coleman winning silver in 9.94sec. Bolt only managed to claim bronze in 9.95sec.
"I'm sorry I couldn't end it on a winning note, but I want to thank you for your support," said Bolt, who embraced Gatlin after they streaked through the line with no clear victor immediately apparent. "It's been a wonderful experience as always."
Gatlin defied rough reception from the crowd, who booed and jeered him to be the new world 100 meters champion. "I tuned it out (the boos) through the rounds and stayed the course," said Gatlin. "I did what I had to do. The people who love me are here cheering for me and cheering at home. "It is Bolt's last race. I have had many victories and many defeats down the years. It is an amazing occasion. We are rivals on the track but in the warm-down area we joke and have a good time."
The American had initially put his finger to his pursed lips as if to silence the crowd, before dropping to his knees to bow down to Bolt. "The first thing he did was congratulate me and say that I didn't deserve the boos. He is an inspiration," Gatlin said of Bolt.