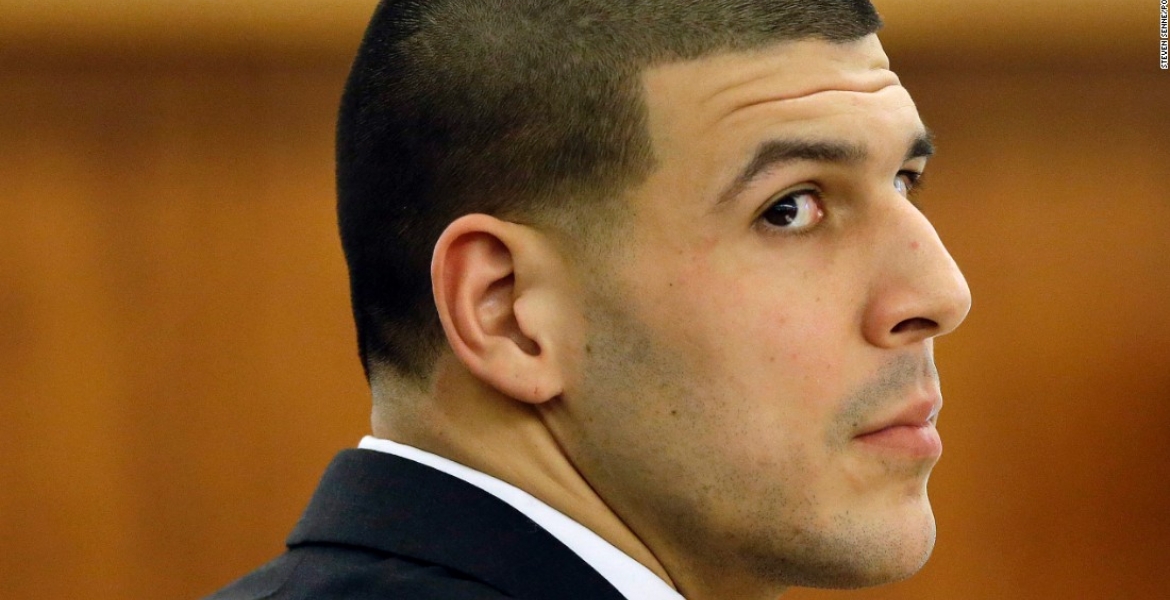 Former NFL star Aaron Hernandez, a former New England Patriots tight end, was found dead in his prison cell on Wednesday after hanging himself.
The former tight end was found hanging from a bed sheet that he had tied to a cell window at the Souza-Baranowski Correctional Center in Massachusetts around 3am, says Massachusetts Department of Corrections.
Hernandez, 27, was serving a life sentence without the possibility of parole for the 2013 killing of Odin Lloyd, was dating the sister of Hernandez's fiancee. He was appealing the conviction.
He had just last Friday been acquitted of separate double homicide, the 2012 shootings of Daniel de Abreu and Safiro Furtado.
Hernandez played for the New England Patriots from 2010 to 2012.