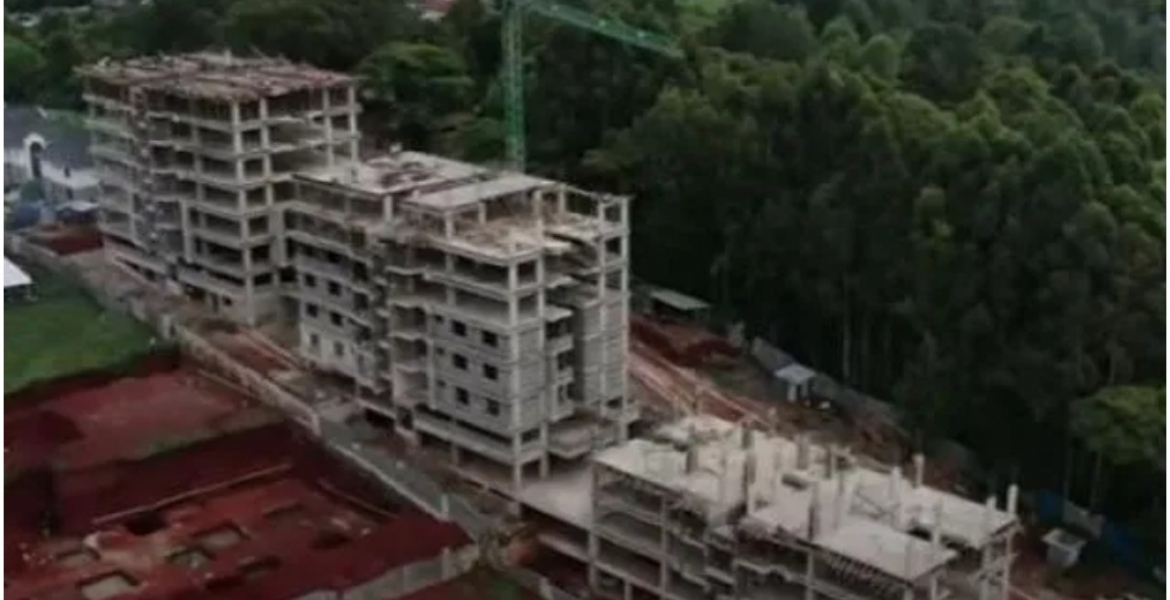 A group of about 300 Kenyans in the diaspora is in the process of setting up a multi-million-shilling estate in Nairobi's upmarket area of Kitisuru.
Dubbed Kitisuru Amani Gardens, the housing project is located about 1.9 kilometers from the International School of Kenya.
"A project like this is a testimony that you can have Kenyans living abroad investing effectively and getting the project done to the standards they know back in America where they live," Francis Mungai, the principal architect of the project, told journalist Alex Chamwada in an interview.
The project is the brainchild of JRN Investment Group, which is made up of over 300 Kenyans working in different fields in the United States.
JRN was formed in 2015 to help Kenyans abroad to invest back home without the fear of losing their hard-earned cash to dishonest relatives, friends, and contractors.
"We have had fake investors coming to us and they have taken our money, but they don't do as they promise. For example, they promise us good land but when we travel back home we find no land," Phyllis, a member of JRN Investment Group, said.
JRN Investment Chief Finance Officer Wilson Kimani, a resident of Atlanta, Georgia, noted: "We created the investment group specifically to come and develop ourselves. We are not a church, social or political unit. We are laser-focused on investment." 
When completed, the Kitisuru real estate project will have 87 units of two and three-bedroom apartments spread out in 3 blocks. 
Kimani said the development project is 100 percent funded by members of the group without loans. 
Phase One of the project is sold out with a two-bedroom apartment going for Sh11 million and Sh13 million for three bedrooms.
The project, which commenced in the second half of 2019 is halfway done and is expected to be complete by the end of this year, according to Harveer Singh, the CEO of Landmark Holdings Ltd—the main contractor for the project.