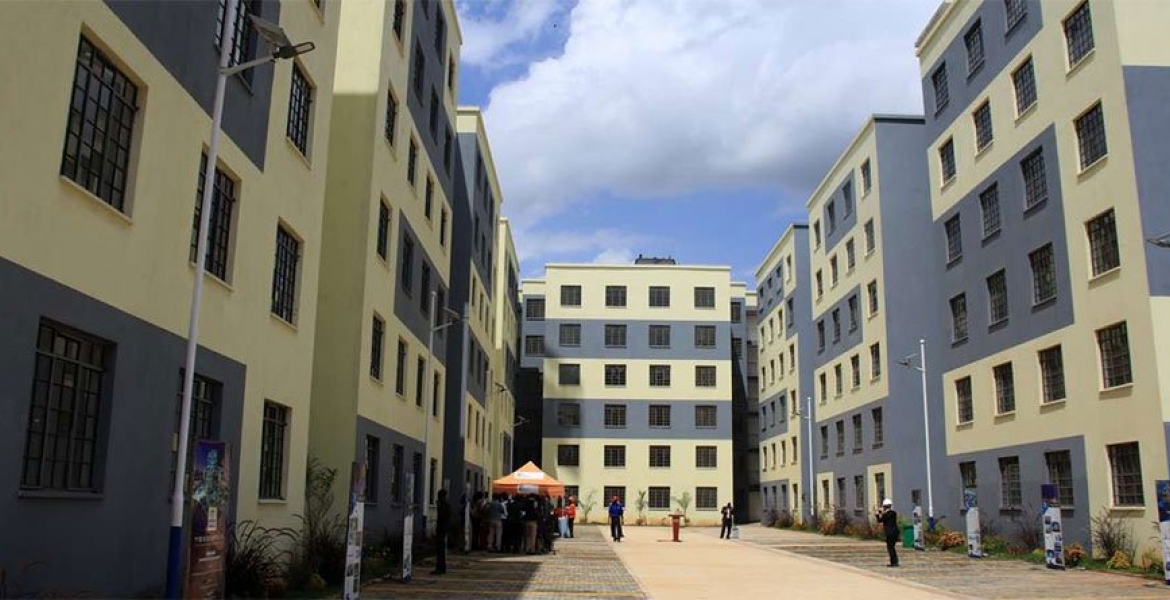 160 tenants are set to move into the government's affordable houses being put up in Nairobi's Pangani estate early next year.
Nairobi County Lands, Housing, and Urban Renewal Executive Charles Kerich said the tenants will occupy the first 160 completed housing units in February 2021.
"The first block of 160 units will be handed over in February 2021, nine months after the project began in May 2020," said Kerich. 
He added: "The original 48 tenants of the Old Pangani Estate will be part of the group that will take ownership of the new units." 
The Old Pangani estate was demolished last year to create space for the construction of nearly 1,500 units under the government's low-cost housing project, which is part of the Big Four Agenda.
Each of the 48 families living in the demolished estate was given Sh600,000 to seek alternative accommodation within the city. Most of the families had lived in the estate since the 1960s.
The government said the relocated families would be given first priority during the allocation of the new affordable houses.
They will be allocated three-bedroom units at a cost of Sh3 million, which will be repaid at Sh8,000 a month for a period of 30 years.
A one-bedroom unit will go for Sh1 million, Sh2 million for a two-bedroom house, and Sh3 million for a three-bedroomed unit.
There are three ways in which Kenyans can own affordable houses namely; cash, mortgage, and tenant purchase.
Aspiring homeowners must register on an online portal dubbed Boma Yangu, which allows one to apply for cheap houses. Housing PS Charles Hinga indicated that a lottery will then be used to pick homeowners.
Other Nairobi estates that are currently under redevelopment are Jeevanjee/Bachelors Quarters, Ngong Road Phases I and II, Uhuru Estate, New Ngara, Old Ngara, and Suna Road.