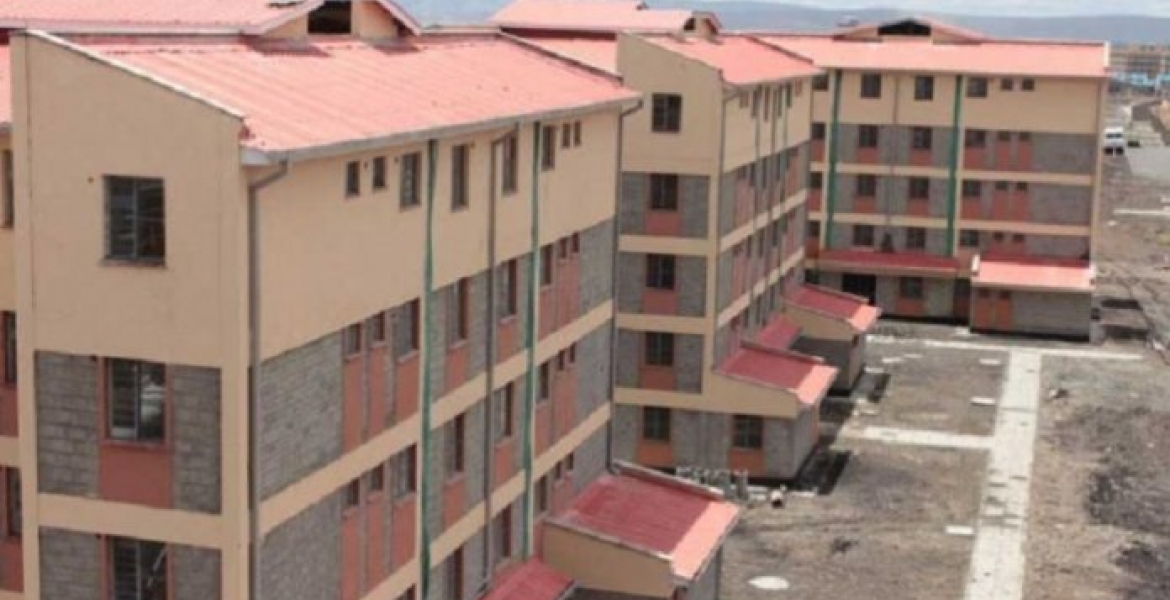 President Kenyatta is set to preside over the groundbreaking ceremony for 500,000 low-cost houses on December 11th at Parklands, Nairobi.
Housing Principal Secretary Charles Mwaura says the houses will be constructed between 2019 and 2022 at a total cost of Sh1.3 trillion under the affordable housing pillar of President Uhuru's big four agenda.
The Principal Secretary further explains that the units will be categorized  into social, low-cost and mortgage gap to fit into each income group.
Social housing units will be sold to Kenyans  earning up to Sh14,999, while low-cost houses will be for the group earning between Sh15,000 and 49,999 and mortgage gap will be for those with an income of between Sh50,000-99,999.
Under the social housing category, one-bedroom houses will be sold at Sh600,000, Sh1 million for two-bedroom while a three-bedroom unit will go for Sh1.4 million.
The houses will be spread out across the 47 counties and will be set up on both national and county government land.
Mwaura says the national government and county governments will sign an MoU for delivery of 2,000 housing units every year.
For transparency in allocation of the units, Mwaura says an online portal will be set up where Kenyans will be able to choose the preferred location of their houses among other details.
Some of the criteria to be used in allocation of the units include size of the income, family size, preferred location of home and current assets owned.
"The system is designed to ensure every deserving applicant is allocated a house. However, it is expected that initially there will be significantly more demand than supply of affordable houses. In the event that an applicant is not allocated a house in the initial round of allocation, their names will remain on the waiting list," says Mwaura.
"Members will provide information on their income and other personal data, after which they will be provided with an e-wallet account into which contributions will be deposited," he adds.