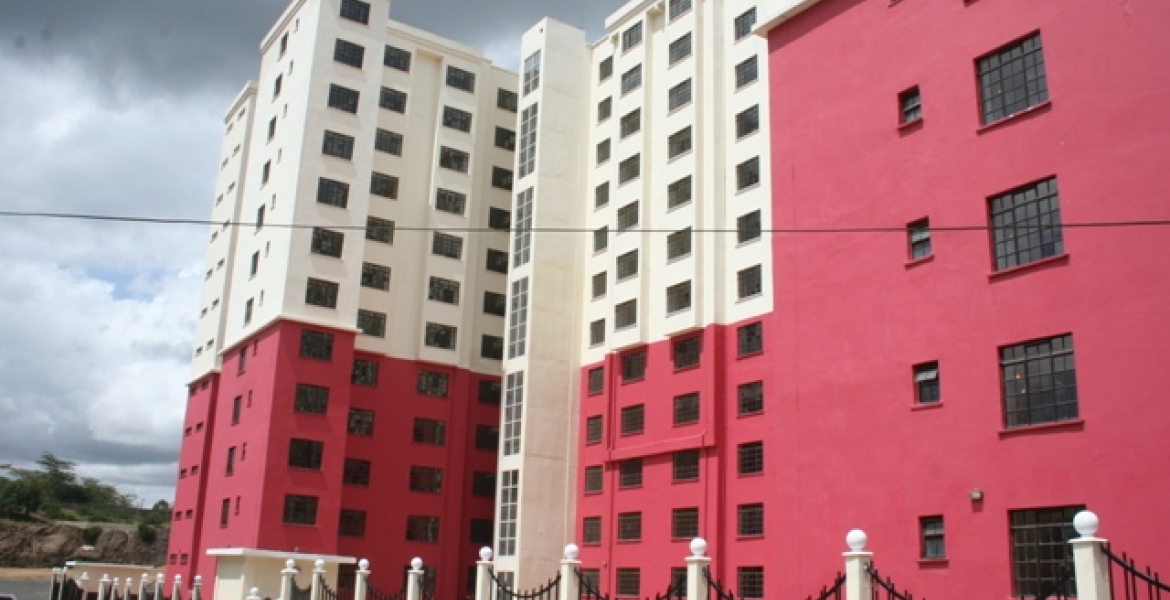 A section of Seefar Apartments' house owners have began moving out after the government issued a 30-day demolition notice last week.
Some trucks have been spotted shipping out items from the 12-storey apartments located in Nairobi's Nyayo Highrise Estate as owners rush to salvage the little they have ahead of the building's demolition.
Lawrence Mungai says he bought a two-bedroom house at Seefar Apartments after selling a parcel of land in Githurai in addition to taking a loan. He says he will be forced to return to the village if the house is brought down.
"If they bring down the apartment, I will have to go back to my native village with my family as I am yet to clear the loan," a visibly distraught Mungai says.
He narrates how he was convinced to purchase the house after the seller slashed the selling price by a whooping Sh1 million for anyone willing to buy the property in cash.
Another owner, Ms Bibiana Mulimo, says she sold property in Kakamega to buy a house at Seefar Apartments. She says she has been having sleepless night since the government announced the move.
"I am yet to even clear paying my mortgage and Nema (National Environment Management Authority) is here threatening to demolish a house they allowed to be constructed? This will be so unfortunate," she says.
An association of 287 occupants of the block is questioning how the building that was commissioned by then Housing minister Soita Shitanda is now said to be standing on riparian land.
"Seefar Apartments was commissioned by the then minister for Housing Hon Shitanda in July 2014. During the event, he praised the developer and encouraged others to borrow a leaf and emulate Edermann Property Ltd. His statement influenced most home buyers to venture into this development," says the association's chairman Otieno Paul-Peter.
"If the dam poses any danger at all, then everyone living around it should be protected. Apart from Seefar Apartments, housing estates such as Nyayo Highrise, Dam Estate, Highridge Estate and Akilia Estates stand next to the dam. This obviously cannot be by demolition of the thousands of houses around the dam. If the dam is sick, you deal with the dam, not the neighbour of the dam," he adds.
A two-bedroom unit at the apartment is currently selling at Sh6 million and Sh8 million for a three-bedroom apartment home.