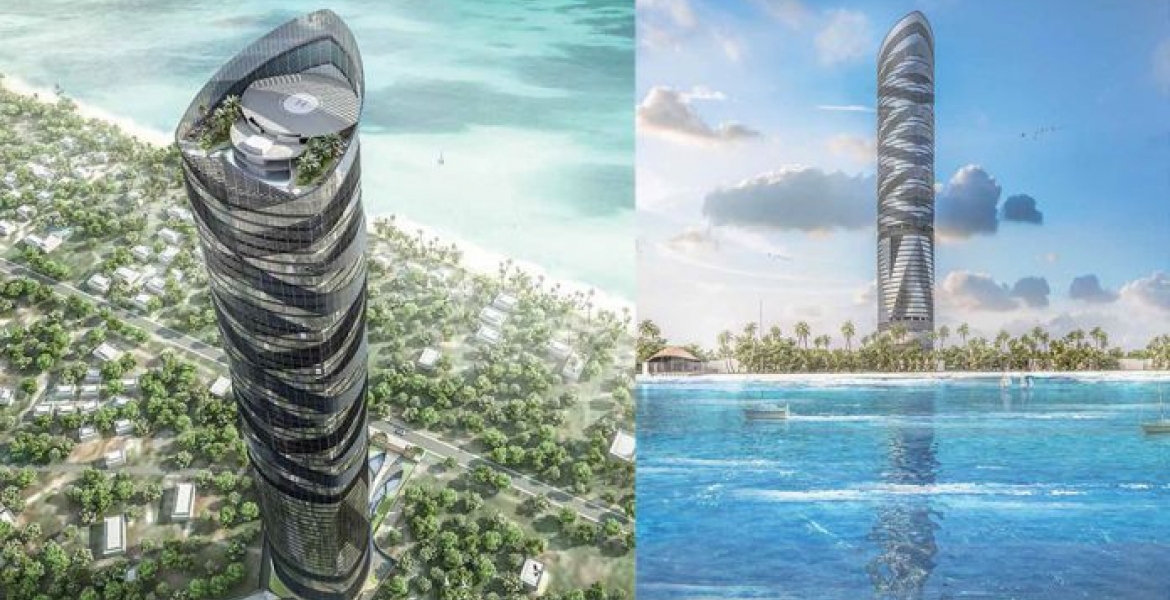 Watamu beach in Malindi, Kilifi County is set to be home of Africa's tallest skyscraper.
Dubbed Palm Exotjca, the 61-storey tower will be 370 metres tall and overlooking the Malindi Marine National Park.
The multi-billion shilling structure is designed by Rome-based architect Lorenzo Pagnini and will house luxury suites and a 24-hour casino. Its design is borrowed from traditional art motifs.
Its proprietors say it will cater for "the discerning travellers who appreciate life's finer things" and will have a 270-bed hotel, shopping mall and nightclub. It will also have 180 serviced apartments, office suites, a conference center and restaurants.
The tower's developers are a consortium of investors drawn from New York (United States) South Africa and 89-year-old Italian billionaire Franco Rosso.
When complete, Palm Exotjca will be Kenya's tallest building eclipsing 195-metre-high Britam Towers in Nairobi. It will also be taller that Africa's tallest skyscraper, 223-metre Carlton Centre in Johannesburg, South Africa.