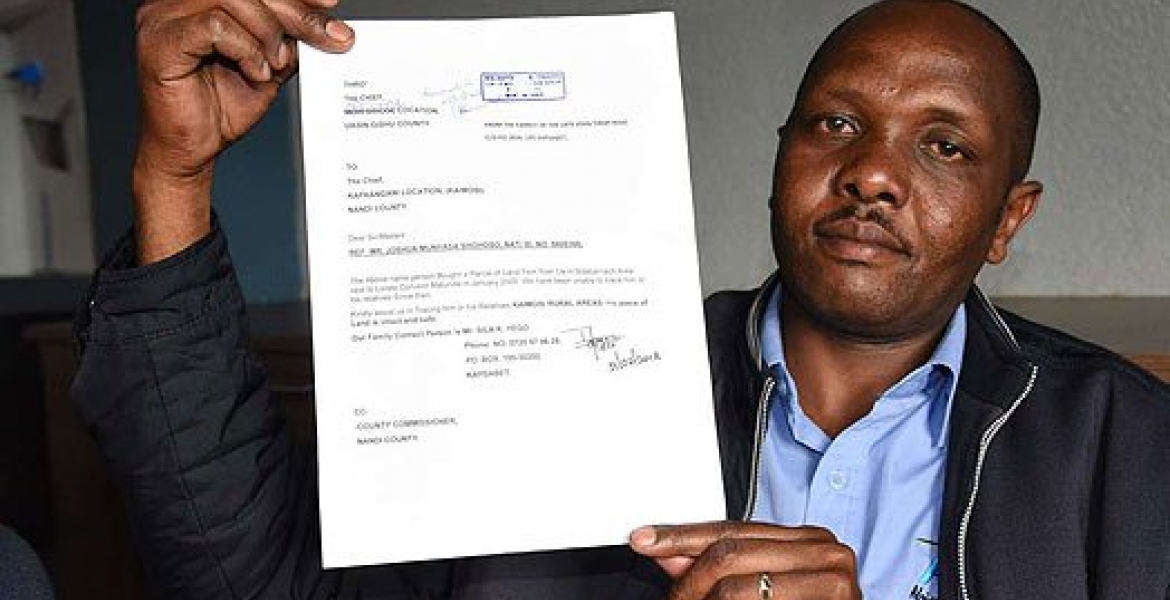 A family from Uasin Gishu has caught the attention of many Kenyans following their rare show of honesty. The family is tracking a man who purchased a prime piece of land from their father 18 years ago, but disappeared.
The late John Tirop Yego sold half an acre piece of land situated near Loreto Convent Girls Secondary School in Matunda to a man identified as Joshua Munyasa Shohoso in 2000, but the buyer has not occupied the property several years latee.
An agreement in possession of Yego's kin indicate that the sale deal between their dad and Shohoso happened in January 2000.
However, six months after the sale, Yego died and the family later learnt that Mr Shohoso had not occupied the property even after putting up a temporary house.
Sila, one of Yego's son said that they discovered that the land belonged to Shohoso after retrieving the sale agreement from their late father's documents.
He says that they learnt that Shohoso was a friend to their father and that they worked together in a tea estate in Kaimosi in the late 1990s.
Although they don't know where he hails from,  they suspect he could be from Kaimosi area in Vihiga County. The family has written a letter to the area's assistance chief to help them trace the man.
"The above name(d) person bought a parcel of land from us in Ndabarnach area next to Loreto Convent Matunda in January 2000. We have been unable to trace him or his relatives since then," the family said in a letter to Matunda Location Chief Barnaba Tireito.
The family said it decided to look for Shohoso or his next of kin to occupy the land, because they are worried that grabbers could be targeting the prime property.
"We just want him to come claim his parcel of land. If he is not alive then his family or next of kin," Mr Yego told the Nation on Tuesday.
"We have tried our best to look for him but we have not been successful," he said.