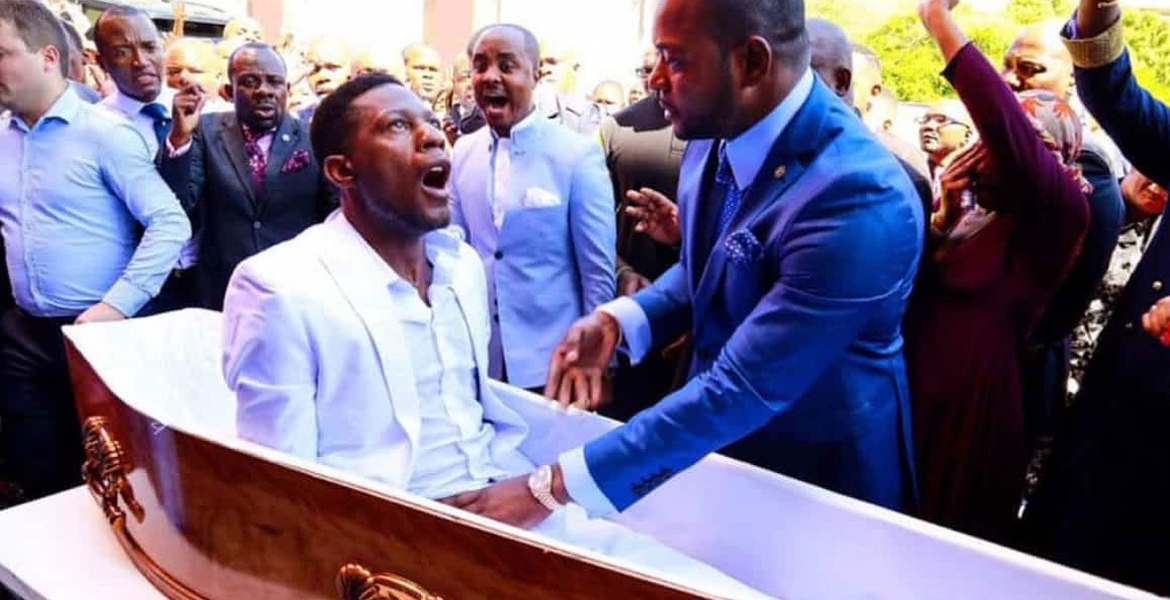 A Zimbabwean man, Brighton 'Elliot' Moyo, who was 'resurrected' by controversial South African televangelist Alph Lukau in February has passed away.
A video of pastor Lukau raising Elliot from the dead outside his church went viral on the internet in February.
In the video, pastor Lukau was seen placing his hand on Elliot, who was inside a coffin. Minutes later, a shocked Elliot was seen slowly 'gaining life' before he stepped out of the casket and walked (READ: Popular South African Preacher Alph Lukau Confesses to Faking Resurrection of Dead Man).
It was later established that the purported miracle was stage-managed, forcing pastor Lukau to apologize for the dastard act.
Various South African news outlets report that Elliot died last week in a village called St Luke's in South Africa and was laid to rest on Saturday.
A close family member said the youthful man had no children and is only survived by his wife.
Reports indicate that Elliot complained of stomach pains for three days before succumbing.
Prior to his death, there were reports that he was HIV positive and was also suffering from kidney failure and tuberculosis.