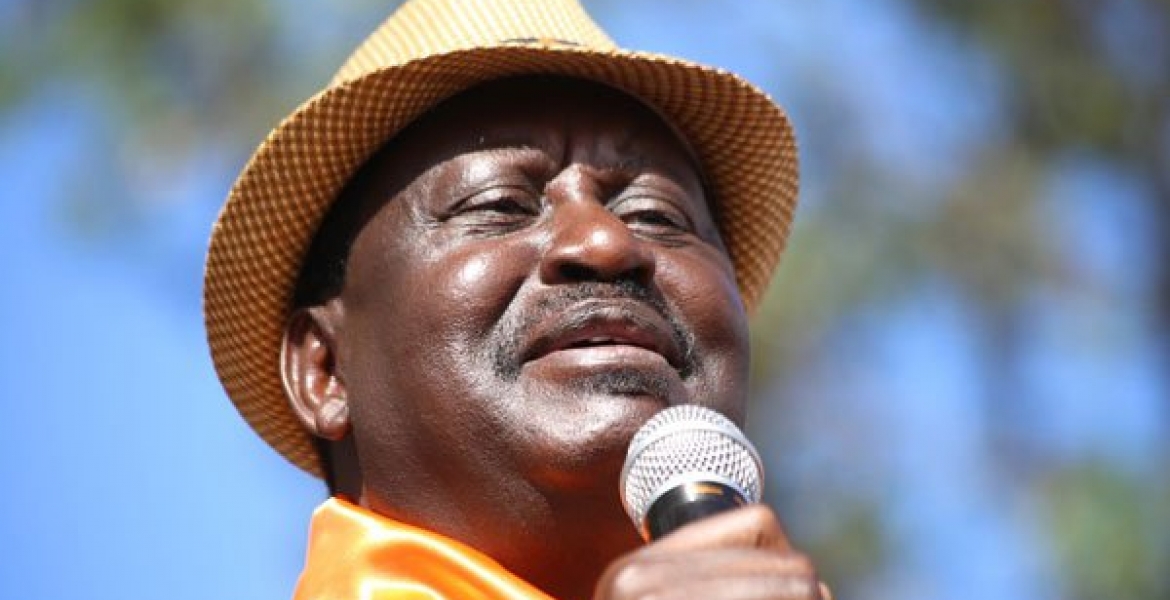 Opposition leader Raila Odinga has trashed claims that he's using his handshake with President Kenyatta to wreck the ruling Jubilee party from within.
Odinga, who accompanied President Kenyatta during the ground-breaking ceremony for the Mama Ngina Waterfront Project in Mombasa, says he is not interested in rocking the ruling outfit.
He has defended the handshake, stating that their focus is to unite Kenyans and solve the many problems the country is facing.
"We would have continued the hard way but we thought of Kenyans and decided we should come together with President Kenyatta. There are those saying that Raila wants to wreck Jubilee and chase others out. That is nonsense. We want to change the country for the better," says Odinga.
Odinga was responding to Deputy President William Ruto's allies who say Odinga is the cause of the current divisions in Jubilee party.
"The people were angry and saw only darkness. The President said we should talk. We agreed to end the fighting and address the real causes of the hatred among Kenyans and poverty," Odinga further explains, adding that the handshake has nothing to do with 2022 succession politics.
"The 2022 poll will come and people will contest. We are still in 2019. Give us time so that we can build Kenya first. When 2022 will come, men and women will vie. It is still too early now. What we want is growth. Let's wait for direction. It is not the time for election campaigns."
On Monday, nominated Senator Isaac Mwaura claimed that the Kenyatta-Odinga handshake was the beginning of Jubilee's death even as he urged Ruto to seek an alternative political vehicle ahead of 2022 elections.