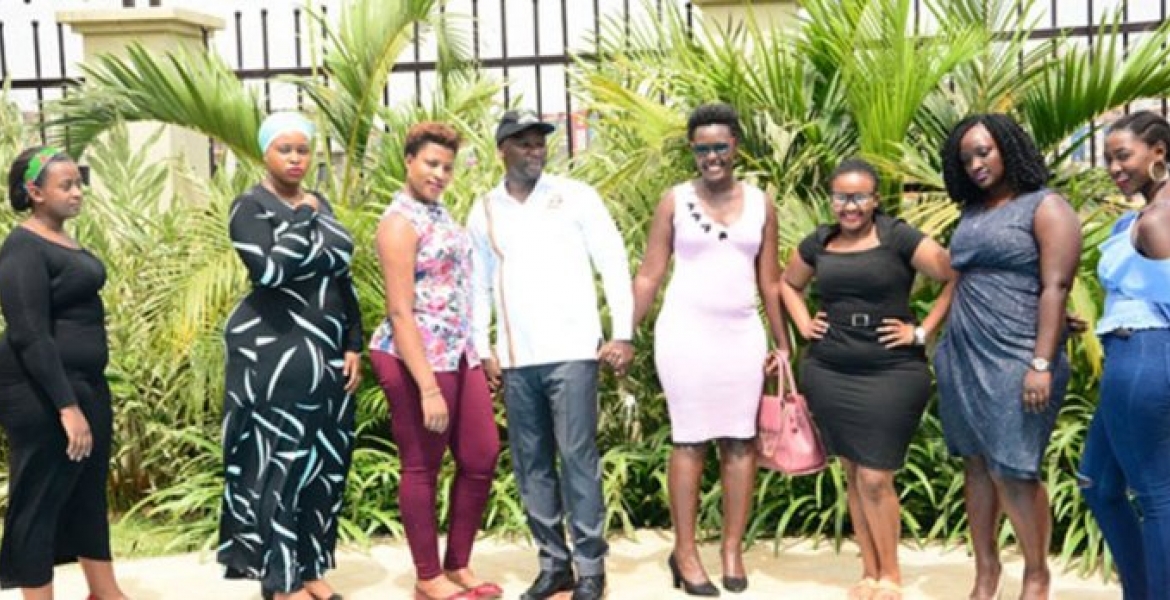 The Ugandan government has announced that it has added curvaceous and sexy women to the list of the country's tourism products.
Uganda's Minister for Tourism Godfrey Kiwanda has on Wednesday launched a beauty pageant dubbed 'Miss Curvy Uganda' to showcase the "naturally well-endowed women".
Kiwanda says this group of women could be the country's new source of income but has been "ignored" over the years.
"We have naturally endowed nice looking women that are amazing to look at. Why don't we use these people as a strategy to promote our tourism industry?" Kiwanda poses.
During the launch of the pageant at the Mestil Hotel poolside, curvy women were lined up with Kiwanda announcing that finalists will be selected in June.
The pageant's organizer, Ann Mungoma says curvaceous women will bring out the endowment of the "real African woman."
"It is an exceptional event that will see young ladies showcase their beautiful curves and intellect," she says.
Ugandan women aged between 18 and 35 are eligible to participate.
However, an activist identified as Primrose Nyonyozi Murungi has petitioned the government to cancel the pageant on grounds that it amounts to objectifying women.
"It's 2019 ladies and gentlemen. And a whole board of tourism sat down, discussed and decided to actually pass something like this. Those were men and women with daughters at home. Those were gentlemen married to "curvy" women and dating them. Those were men and women with "curvy" sisters, mothers and friends who sat and actually passed this," she notes.