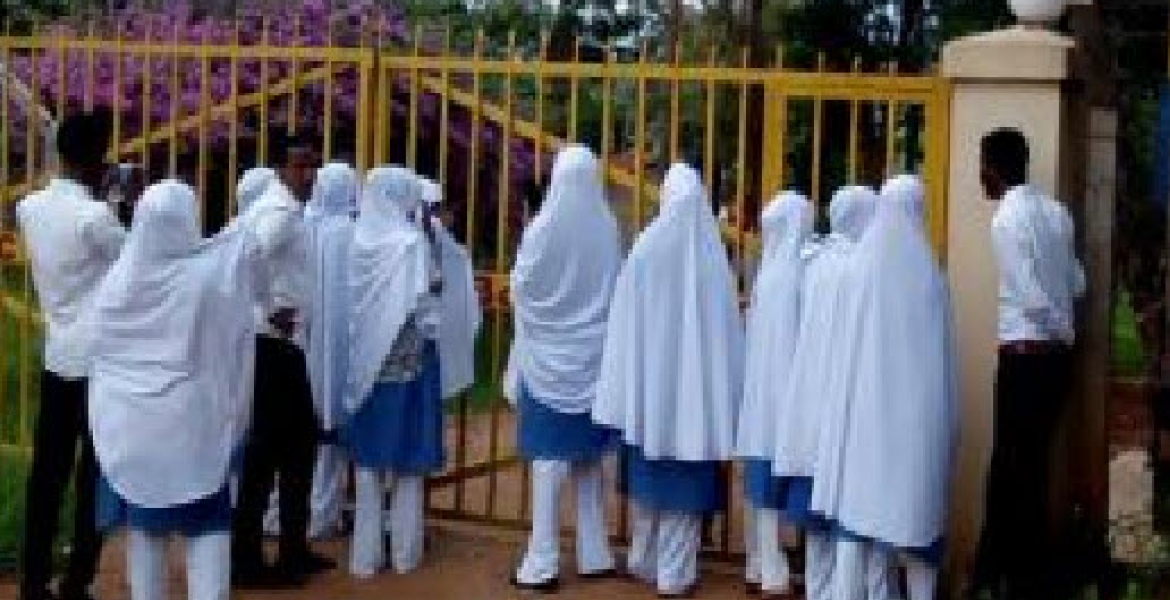 The Supreme Court has on Thursday overturned a decision by the Court of Appeal allowing Muslim students to wear hijabs in school.
In a majority decision, the country's highest court has ruled that every school has the right to determine its own rules.
The Appellate Court had on September 2016 ruled that Muslim students were free to wear hijabs as part of their school uniform. A hijab is a scarf worn by Muslim women to cover their hair and neck.
In their ruling, Court of Appeal's judges Phillip Waki, Roselyne Nambuye and Patrick Kiage, directed the Ministry of Education to ensure that rules on school uniform do not discriminate students based on their religion.
"The education CS should consider formulating and putting into place regulations, after due consultations, for the better protection of the fundamental right to freedom of religion and belief as well as equality and discrimination for all pupils and students in Kenya's education system," the judges ruled.
The Supreme Court says the ruling by the lower court was against the school uniform policy.
The dispute arose after the Teachers Service Commission and the Isiolo County education office directed that female students at St Paul's Kiwanjani Day Mixed Secondary School in Isiolo, be allowed to wear hijabs in class.
The Methodist Church, which sponsors St. Paul's Kiwanjani, however, appealed against the Court of Appeal decision.