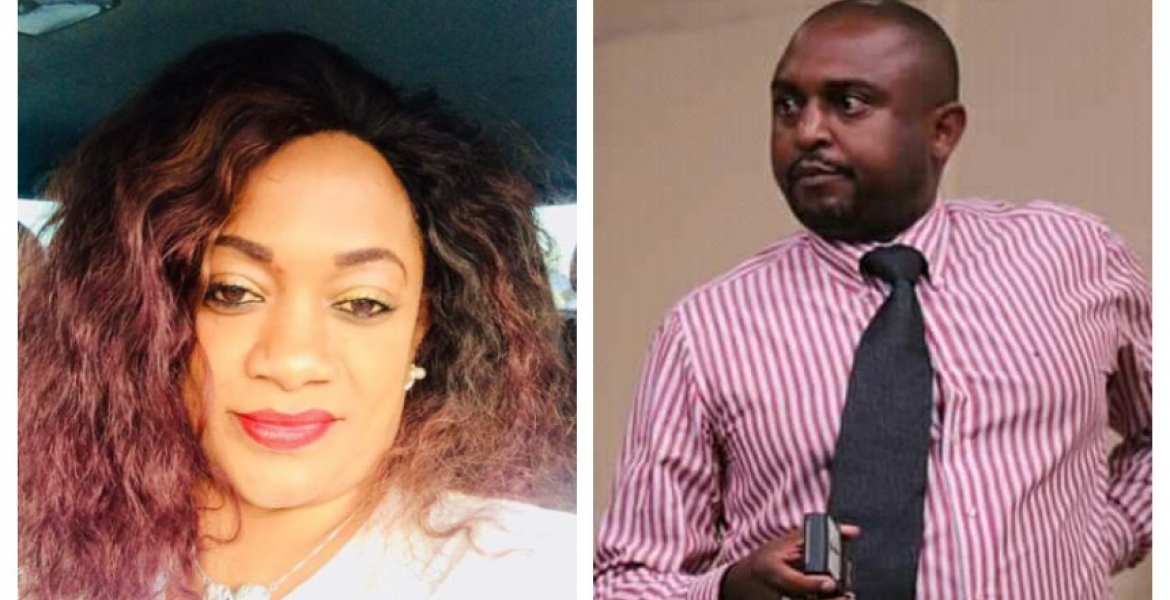 Grace Kanamu Namulo, the woman accused of stabbing to death popular Kenyan actor Jamal Nassul Gadafi has given her side of the story.
Kanamu is said to have stabbed the former "Vioja Mahakamani" actor using a kitchen knife at the Arks Hotel in Mlolongo on Tuesday evening following an argument.
"It was reported that Jamal Nassul Gaddafi (39), was having a party at Arks Hotel near 67 Airport Hotel on the night of December 11, 2018. There was a quarrel between him and his friend Grace Kanamu Namulo (40). She picked a knife and stabbed him," reads a police report.
The 40-year-old, however, denies the reports, saying that her lover accidentally fell on the knife during a confrontation between them.
"Gadafi accidentally fell on the kitchen knife when the argument we were having got heated. It's not true that I killed him," she tells entertainment news website Edaily.
She also claims that she "stumbled upon Gadafi writhing in pain after he fell on a kitchen knife." 
The 39-year-old award-winning actor was rushed to Shalom Hospital but was pronounced dead on arrival.