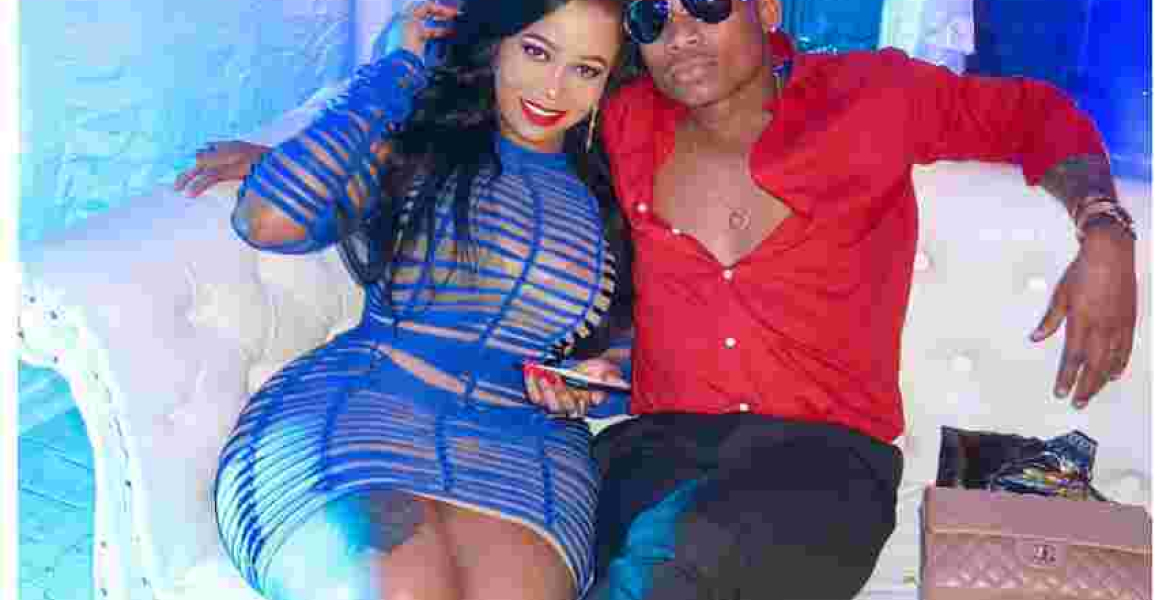 Kenyan R&B musician Otile Brown has finally spoken about his bitter break-up with socialite Vera Sidika after four months of dating.
Taking to Instagram, Ottie accused his former girlfriend of playing victim with the aim of making him appear heartless before other women.
Otile said the decision to end the relationship was a mutual consent between them as adults but instead Vera has decided to to go public and destroy his music career.
"Waah the hate is too much just because somebody is quite doesn't mean they're guilty, am just trying to handle the entire issue as a grownup.. I promised myself that I won't respond to the allegations until I realized just now that this was a mission to eradicate my career by making women hate me coz most of my following are women and yeah she's succeeding… 
"She's playing victim and its unbelievable coz just a day before her posts we had a proper meeting and concluded everything as grownups coz the relationship wasn't working for me," read part of the singer's post.
Brown's response comes a day after the video vixen accused him of using and dumping her even when she had turned down other rich men for him.
"Otile and I are no longer in a relationship. For the first time, this (relationship) felt right. You can laugh about it but am just gonna be open and speak my mind today. I loved him wholeheartedly thinking he was in this relationship out of love, he portrayed but I guess I was wrong. I would never involve someone's heart if I need something for them," the socialite wrote.
"I was faithful for him. I turned down hot guys, governors, president from different countries who wanted to date me because I'm not about that life anymore. My year started on clean slate. Full of positivity. I wanted to focus on business. Build an empire."
The artiste dismissed claims that his intention was to exploit Vera's popularity to step up his music career.
 "There is something she did that really turned me off and ever since the relationship has been on a sinking grounds, fights all the time and I could feel the distance between us even when we're together, the love was fading away."
"I believe she wrote all that not coz she's hurting but coz she was afraid of what social media will say after realizing that we aren't together and maybe have moved on with another queen. She's trying to make me look heartless and a user so other queens would see me different and be cautious anytime am trying to make a move towards any," he shared.