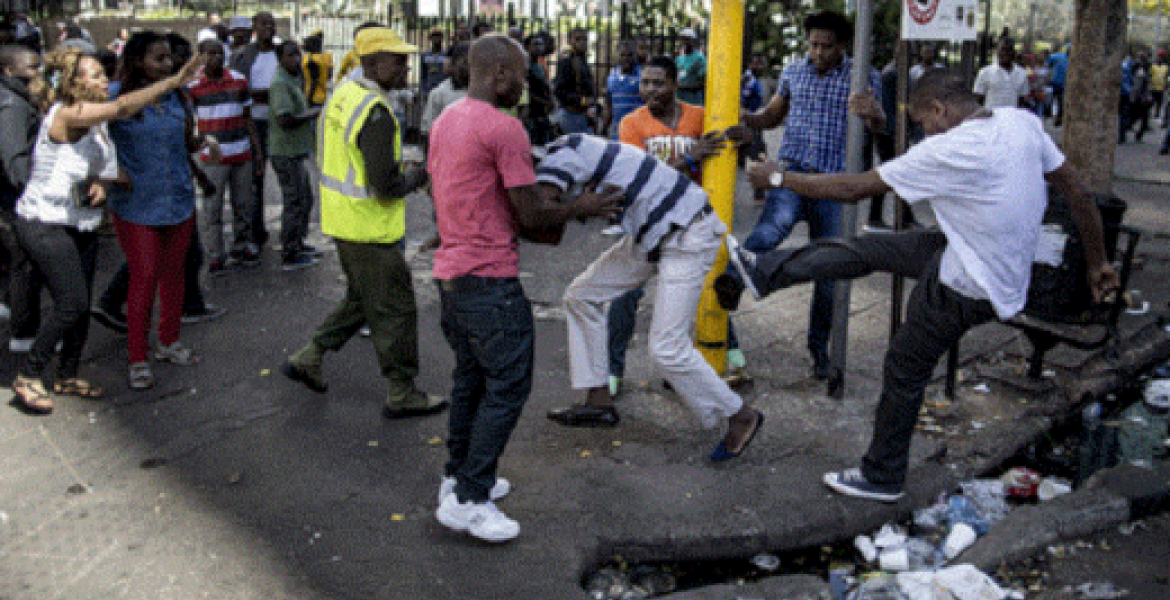 The Kenyan government has confirmed that two Kenyans are among foreigners who were attacked and their property destroyed following a fresh wave of xenophobic attacks in South Africa.
While condemning the attacks on Wednesday, Foreign Affairs Cabinet Secretary Monica Juma said the Kenya High Commission in Pretoria was closely working with South African authorities to ensure the safety of Kenyan citizens.
"We woke up to troubling news about xenophobic attacks against non-nationals in several places in South Africa," said Juma in a statement.
"We welcome the strong condemnation of these attacks by the Government of South Africa and hope that the ethos and values of Pan Africanism will prevail over narrow nationalisms, and be the bonds that glue us together, as African brothers and sisters."
"Reports in hand indicate two Kenyans were affected and their property destroyed," she noted.
Close to 200 people have been arrested following the violence that broke out at the beginning of this week, Police in Johannesburg said.
Kenyan High Commissioner to South Africa Ambassador Jean Kamau on Wednesday urged Kenyans to remain vigilant and report incidences of violence to the police.
"Several  Kenyan citizens have been affected by the recent spate of violence through arson and physical violence as well as reported incidences of looting in various sections of Gauteng province," said Jean.
"Kenyan community members in South Africa are asked to ensure that they work with their local diaspora leaders to monitor the situation and take measures to safeguard their security. All must remain vigilant and aware of their environment," she added.