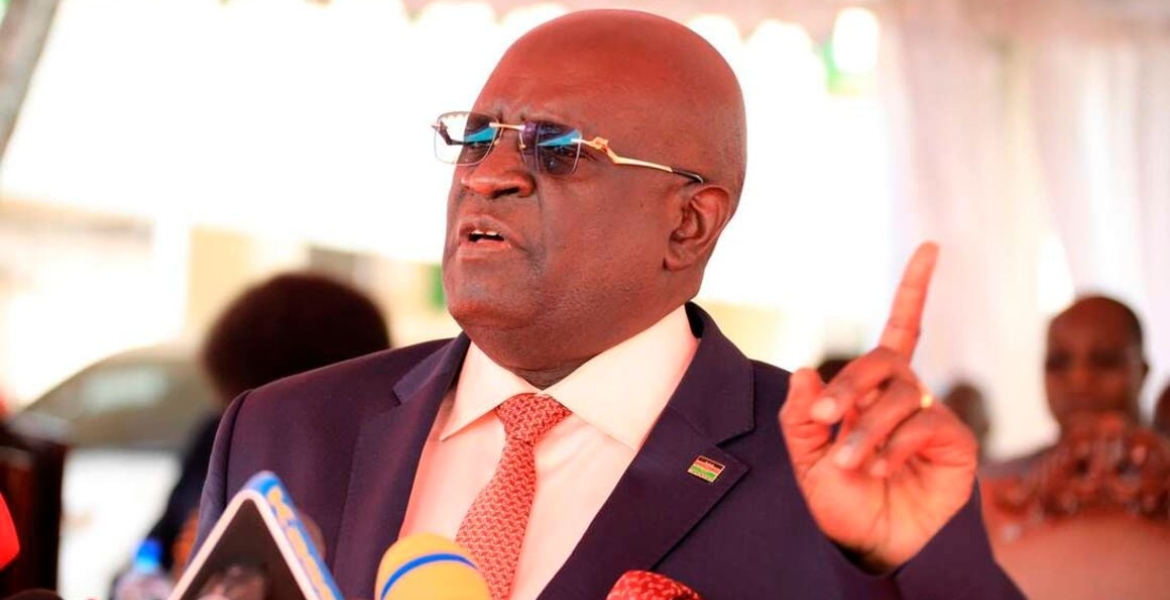 Former Education Cabinet Secretary Prof. George Magoha has passed away after a short illness.
The 71-year-old died at Nairobi Hospital on Tuesday evening, Nairobi Hospital CEO James Nyamongi confirmed in a statement to newsrooms.
"Professor Magoha collapsed at home and was rushed to the Nairobi Hospital A&E.  Efforts to resuscitate him were unsuccessful," Nyamongi said.
The body of the deceased has since been transferred to Lee Funeral Home.
Magoha had recently joined Maseno University as a professor of surgery in the School of Medicine.
He served as the Education Cabinet Secretary from March 2019 to October 2022 when President Ruto named his successor.
Prior to joining the Cabinet, Prof. Magoha served as vice-chancellor at University of Nairobi (UoN) and Chairperson of the Kenya National Examinations Council.
He also served as a professor of Urological and Transplant Surgery at UoN's College of Health Sciences. 
Magoha's medical career included work and training in Nigeria, Ghana, Ireland and the United Kingdom. He also trained in Executive Management at Stanford University.