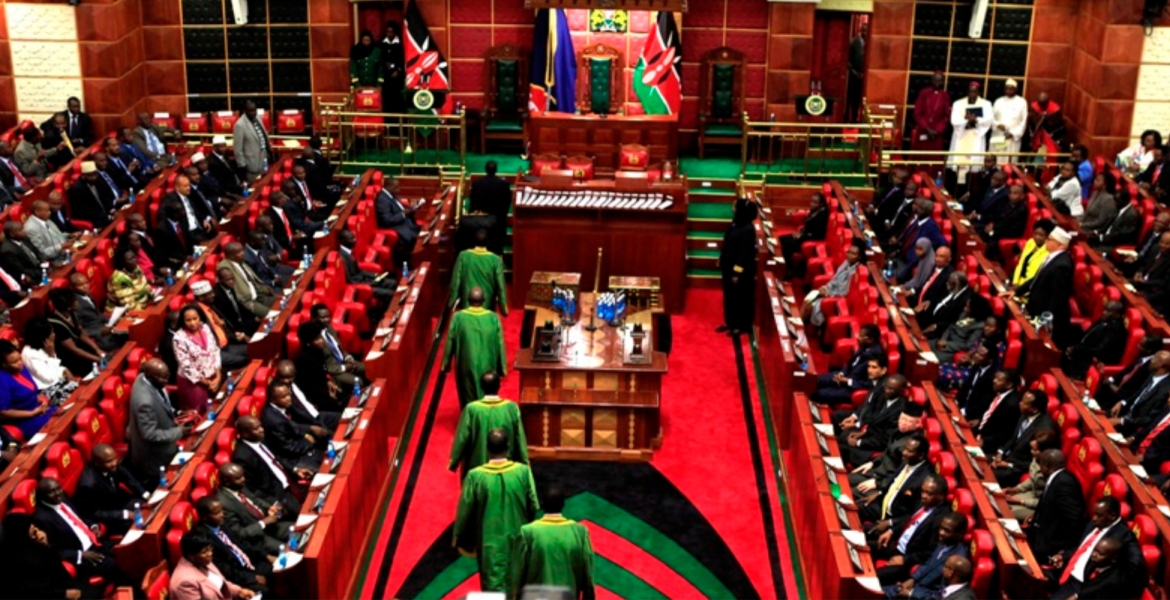 Members of the National Assembly have threatened to suspend Parliament business if the National Government Constituency Development Fund (NG-CDF) is not disbursed by next week.
Led by Minority Leader Opiyo Wandayi, the MPs asked the Speaker to direct the Majority Leader to engage National Treasury Cabinet Secretary Njuguna Ndung'u to know when the funds will be released.
"And may I also say, and this is not an empty threat, that failure to do that I will be moving members of the House to refrain from any talk of recess and secondly to refrain from any engagements on any business, until and unless NG-CDF funds are disbursed," Wandayi said on Thursday.
Majority Leader Kimani Ichung'wa echoed Wandayi's sentiments and promised to engage the Executive in an effort to unlock the impasse.
Ichung'wa, who is the MP for Kikuyu, said NG-CDF and the National Gender Affirmative Action Fund are very sensitive matters not only to the MPs but also to their constituents.
"There is nobody in the Executive who should imagine that you are doing any MP a favor by disbursing NG-CDF... The funds go directly to the people, our people are not waiting for us to go on recess, they want us to go and process their bursaries for term one school fees," Ichung'wa asserted.
Speaker Moses Wetang'ula directed Ichung'wa to engage the Treasury and give a formal statement on the way forward by Tuesday next week.
The fund has been in limbo after the Supreme Court in August declared the National Government Constituency Development Fund (NG-CDF) Act unconstitutional. A five-judge bench ruled that the NGCDF Act, which was enacted in 2013 and amended in 2015, violates the principle of separation of powers.
They further found that the law setting up the fund was faulty, and allowing Members of Parliament (MPs) to manage funds offends division of revenue and public finance law.
"The CDF Act 2013 offends the division of functions between the national and county governments, offends the constitutional principles on the division of revenues, public finances and separation of powers," the judges ruled.
The judges further upheld the decision of the High Court that the constitution was violated by the failure to involve the Senate when the law was amended.
Matungulu MP Stephen Mule and his Gichugu MP Robert Gichumu recently embarked on a process to regularize the CDF Act by amending the constitution.