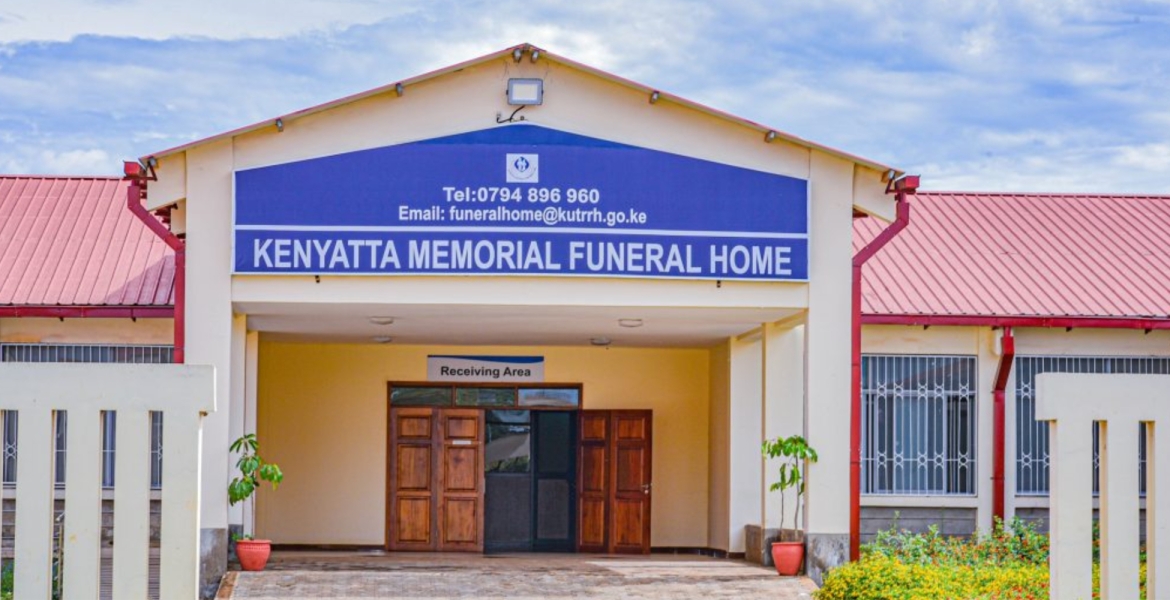 Kenyatta University Teaching, Referral, and Research Hospital (KUTRRH) funeral home has released the body of Kelvin Maina after holding it for eight months over unpaid bills.
Maina was admitted to the hospital in early April after an accident on Eastern Bypass but he died from head injuries while undergoing treatment, leaving behind an unsettled hospital bill totaling Sh1.3 million.
Attempts by the family to raise the huge amount were futile, prompting the hospital to detain his body until the bill is cleared.
"This family has gone through a lot, since April, the bill has now gone up to close to Sh2 million and we have tried to form WhatsApp groups to raise the amount but it has not been successful. They had lost hope and were considering having a mock burial," Patrick Mugo, a family friend, said.
The hospital released Maina's remains unconditionally following a case filed at Ruiru magistrate's court against the facility for holding the body of the deceased as security. This followed the intervention of Kirinyaga Woman Representative Jane Njeri.
"They realized that they will lose the case anyway because the law is clear that you cannot hold the body as a security. It is illegal," the woman representative said.
Njeri has drafted a Healthcare Amendment Bill seeking to bar both public and private hospitals from holding dead bodies as security.
"I will be tabling a Bill in Parliament; it is with the Speaker waiting to be committed to the health committee so that it can be brought to the floor of the House. The bill says that it will be a crime for hospitals to hold bodies as security, a crime that will be punishable by a Ksh.3 million fine or six months in jail," she said.
Burial preparations for the deceased are underway and he will be laid to rest at his rural home in Kirinyaga County.