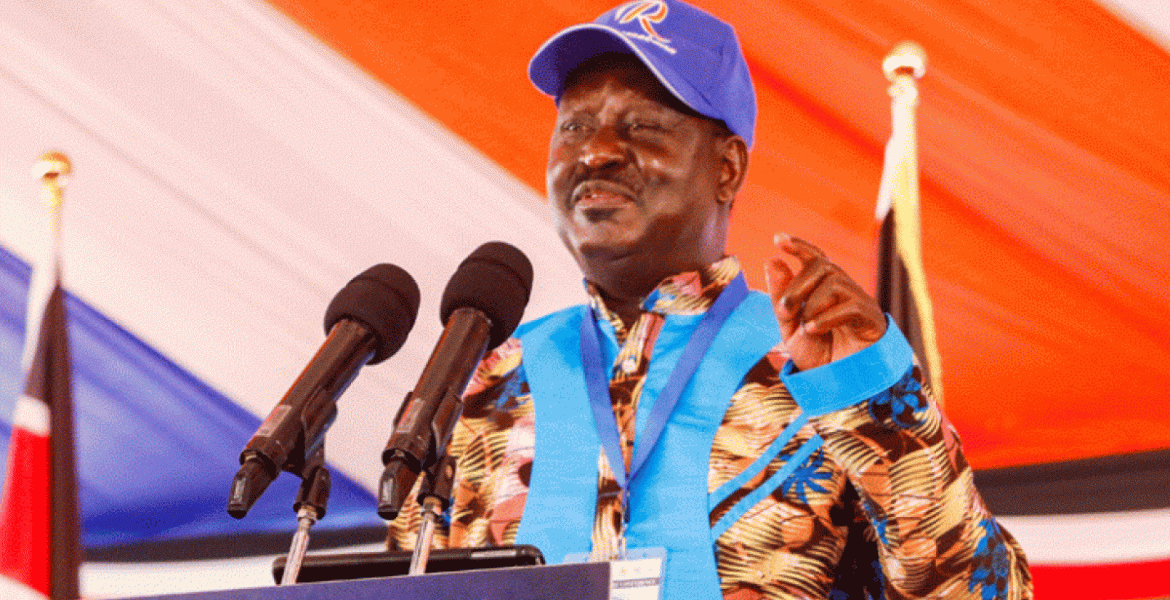 Azimio-One Kenya coalition presidential flagbearer Raila Odinga has pledged to free all petty offenders if he ascends to power this year.
Odinga, who spoke during a virtual rally on Friday, stated that it is unfair for petty offenders to fill the prisons while those accused of looting billions are walking freely.
He faulted the country's justice system for prioritizing the arrest and prosecution of petty offenders instead of pursuing high-profile individuals facing more serious crimes such as corruption.
Raila was speaking in reference to the case of 21-year-old Alvin Linus Chivondo, who was handed a one-year jail sentence on Monday for shoplifting food items at a Naivas Supermarket store in Nairobi CBD.
"This is a very worrying case, it shows just how flawed our judicial system can be at times. He is just a petty offender but he was sentenced quite quickly yet we have persons facing graft cases. In most cases, they are not even arrested and when they are apprehended they get out of remand quickly," said Odinga.
"When they are freed on bail, nobody follows up on their cases. We have a lot of petty offenders in our prison but in the event I clinch the presidency, I will free them and I will prioritize the arrest and sentencing of high profile gangsters."
Chivondo was only freed from the Industrial Area Prison on Thursday after former Nairobi Governor Mike Sonko intervened and paid his Sh100,000 fine.
The man pleaded guilty to stealing sugar, cooking oil, honey, and tea leaves worth Sh3,165.