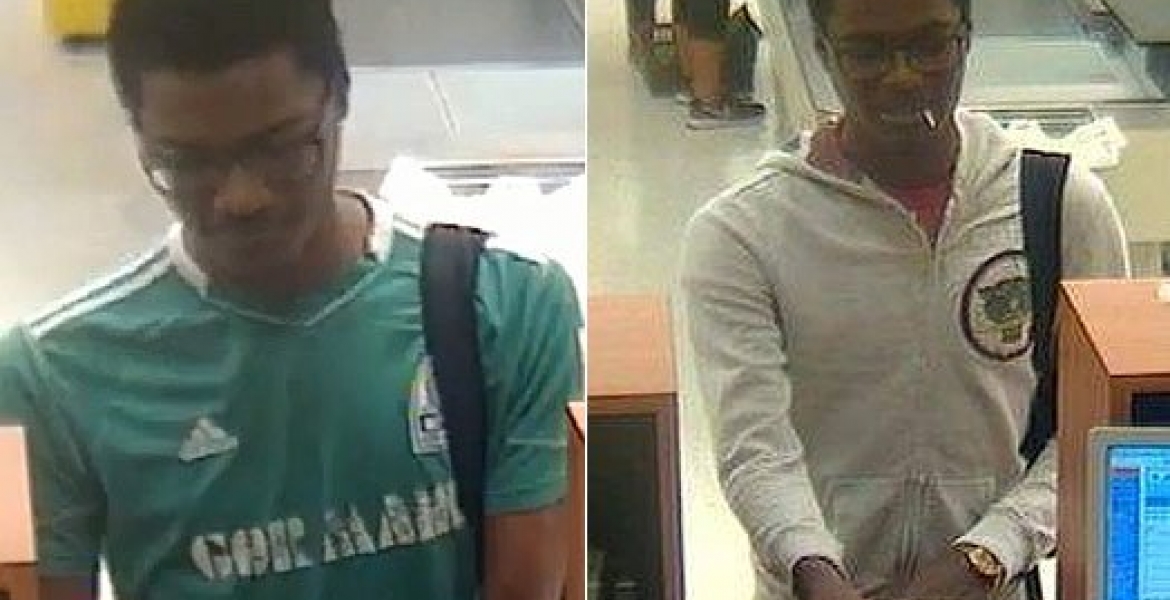 Police in Maryland have placed a man captured wearing Gor Mahia's jersey in their wanted list after he reportedly staged two bank robberies.
Montgomery County Police Department's Major Crimes Division circulated photos of the suspect who was captured by CCTV cameras while stealing from the same bank twice.
In one of the pictures, the man is clad in a Gor Mahia t-shirt during the robbery. The second robbery incident reportedly occurred on April 13th, 2018 while the first happened on November 14th, 2017, at the PNC Bank in Wheaton.
"Today, detectives are releasing a surveillance photograph of the suspect and are asking for the public's help in identifying him," Montgomery County Police Department wrote on its Facebook account.
"On Friday, April 13 at approximately 7:03 p.m., 4th District officers responded to the PNC Bank located inside of the Giant Food grocery store at 2900 University Boulevard West for the report of a bank robbery."
"The investigation by detectives revealed that the suspect entered the bank and handed a note to the teller demanding money. The suspect obtained an undisclosed amount of cash and fled from the bank. The suspect was last seen on foot in the area of the 11100 block of Veirs Mill Road."
Police have announced a $10,000 reward to anyone with information that could lead to his arrest. It is yet to be established whether the suspect in a Kenyan or not, but the fact that he is clad in a Kenyan team's jersey points out to possibilities of being one.