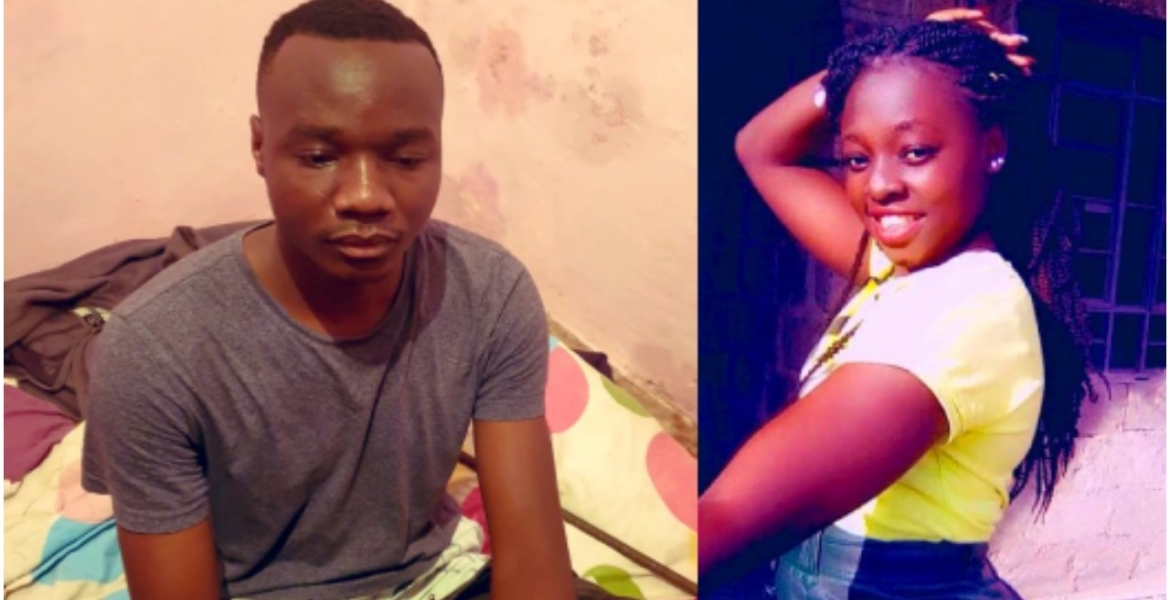 A 23-year-old Mount Kenya University student has been arrested in connection with the gruesome murder of his girlfriend.
Innocent Kalio Makokha is accused of killing Christine Ambani, a 23-year-old student at Kiriri Women's University of Science & Technology. The lifeless body of Christine was discovered at a guest room in Githurai on July 13th, with deep stab wounds on the neck.
Investigations revealed that Christine, a third-year Business Administration student, left the institution in Mwihoko on the morning of July 13th to meet her boyfriend Makokha in Githurai.
The two booked themselves into a guest room in Githurai for a few hours as Christine was supposed to return to the campus to sit for an exam in the afternoon.
But Makokha returned to the reception and topped up the earlier paid amount to allow them to stay in the room for the entire night. On that night, the suspect allegedly brutally murdered Christine by stabbing her in the neck, leaving her bleeding to death.
He then took Christine's phone and logged into her family WhatsApp group where he sent a message posing as her. He asked them to send Sh87,000 for her to refund her boyfriend money he allegedly spent to help her settle in the university.
Upon further look into the suspect's criminal record, Directorate of Criminal Investigations (DCI) detectives discovered he had been arrested in February this year in connection with the murder of his brother, his brother's wife, and their one-year-old baby.
Makokha is alleged to have set his brother's house ablaze, killing him and his family. The incident was investigated by Mumias-based detectives and the file was forwarded to the Director of Public Prosecutions (DPP) for further action.
"The DPP advised that a public inquest into the matter be conducted. Even before the inquest was conducted and his kin buried, Makokha attacked the grieving family again by disrupting the burial planning meetings that were ongoing and destroyed the family's property," read a police report.
"He was arrested, charged, and remanded at Kakamega G.K Prison. However, the case was withdrawn under unclear circumstances and the suspect set free."
Makokha was smoked out of his rented house in Chokaa area within Nairobi's Kayole estate at 2:00 am on Tuesday. He will be arraigned in court to face murder charges.