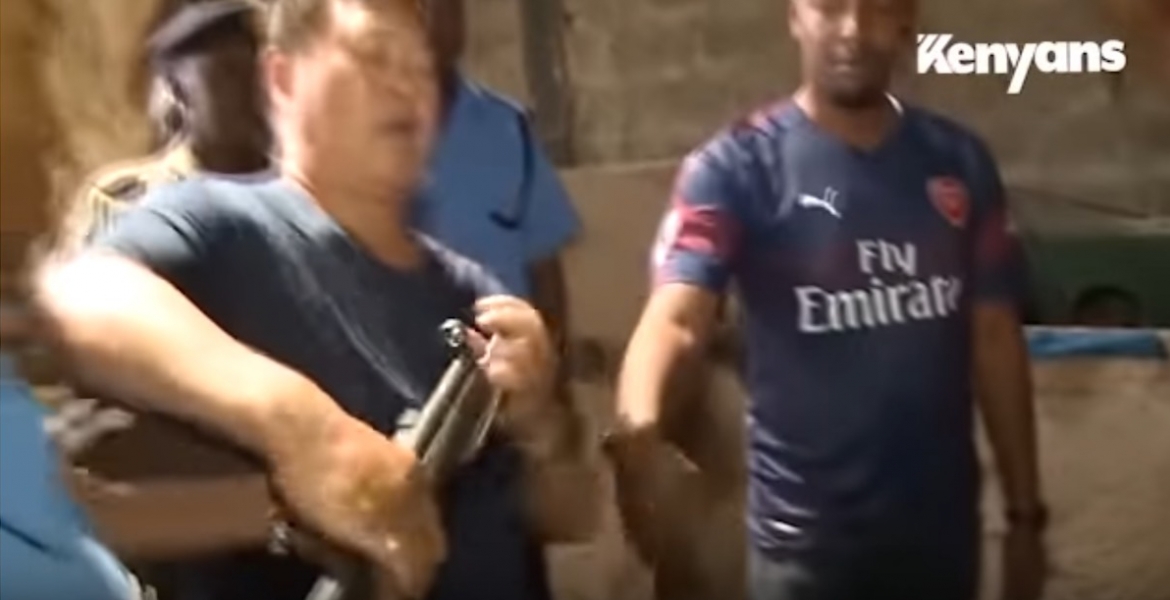 A Chinese man was on Thursday captured on camera attempting to grab a firearm from a Kenyan police officer during his arrest.
In a video that has been shared on social media, the foreigner is seen resisting arrest and tries to grab a gun from the policeman.
The Chinese national goes ahead to shout hysterically after arresting police officers manage to handcuff him.
The man was arrested after the Water Resources Management Authority (WARMA) officials and police raided his tissue paper factory for allegedly polluting the environment.
The Chinese man is accused of illegally obstructing Chania River and releasing raw sewerage into the river
"He has no permit to tap water from the river, he is just obstructing the river," said WARMA board Chairman Mutambo says.
The factory also lacks a piping and sewerage system.
The Chinese investor operates Benco Investment Ltd, a tissue factory based in Thika town.