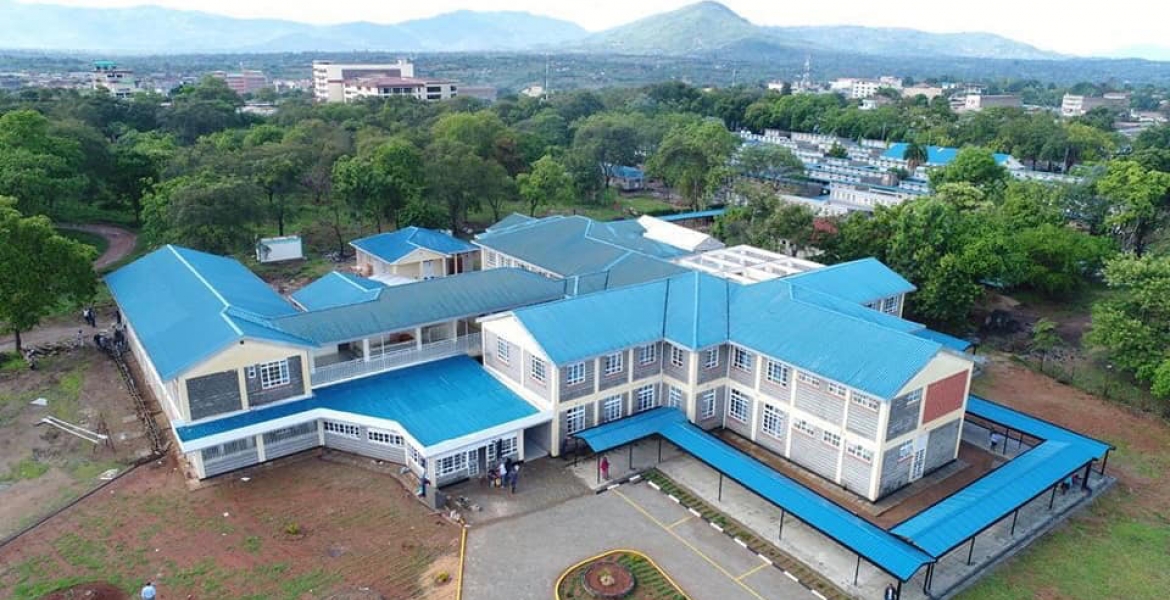 Makueni Governor Prof Kivutha Kibwana has once again received praises from Kenyans online following the launch of his latest project.
The Governor has on Thursday opened newly constructed 120-bed capacity Makueni Mother and Child Hospital in Wote town built at a cost of Sh135 million.
"The centre will provide amenities like aqua-birthing facility and Kangaroo mother care room among others," the Governor says in a statement.
The new facility also has antenatal wards, ultra-modern new born unit, post-surgical ward, labour ward and a neonatal ward.
Besides his humility, the Governor has in the past impressed Kenyans after setting up a mango factory, milk processing plant, connecting households with clean piped water and rolling out a special universal healthcare programme for Makueni residents.
Here's what a section of Kenyans on social media have to say about his latest accomplishment.
Derrick Mulandi says: "We will force you to be our next president, Boniface Mwangi started the campaign , we will surely do that for our country...you are the only hope left for this nation" God bless you for the work you are doing."
Karinga Ngumi notes: "Kudos. Mr Governor don't retire as a governor. Please seek gubernatorial position in Machakos 2022-2032. Then 2032-2042 Kitui gubernatorial. After that become a rotational senator in the three counties to oversee what you started."
Biashara Concepts comments: "His Excellency Kivutha Kibwana Get yourself ready for statehouse come 2022. We the people of the Republic of Kenya have endorsed you, and will all come out in large number to vote you for the Presidency.
Are we together???'
John Mukabi says: "The only governor who was willing to give up the county to be dissolved other than let greedy MCAs corrupt the coffers! And yet Kenyans will still wallow in the political mud of tribal barons who continue to impoverish them but will never vote for someone like Kivutha for presidency!"
Kaibere Muchunu writes: " I am sure many of us NOT from Makueni County know the meaning of Lack of leadership,Looting, Corruption and Lack of development initiatives in our respective counties. In Makueni its Andu Mbee....People first and well you can see Makueni is on the map for all the good reasons. 2022 we put our country first. If professor Kivutha Kibwana vies we go with him all the way. We put Kenya first with a sober leader."
Ser Naftary Naff says:" You should be the prefect of all governors in Kenya...if you manage this with county money then teach everyone ...I know cartels won't accept but kivutha kibwana you need to rethink your stand and run for presidency running mate awe Matiangi."