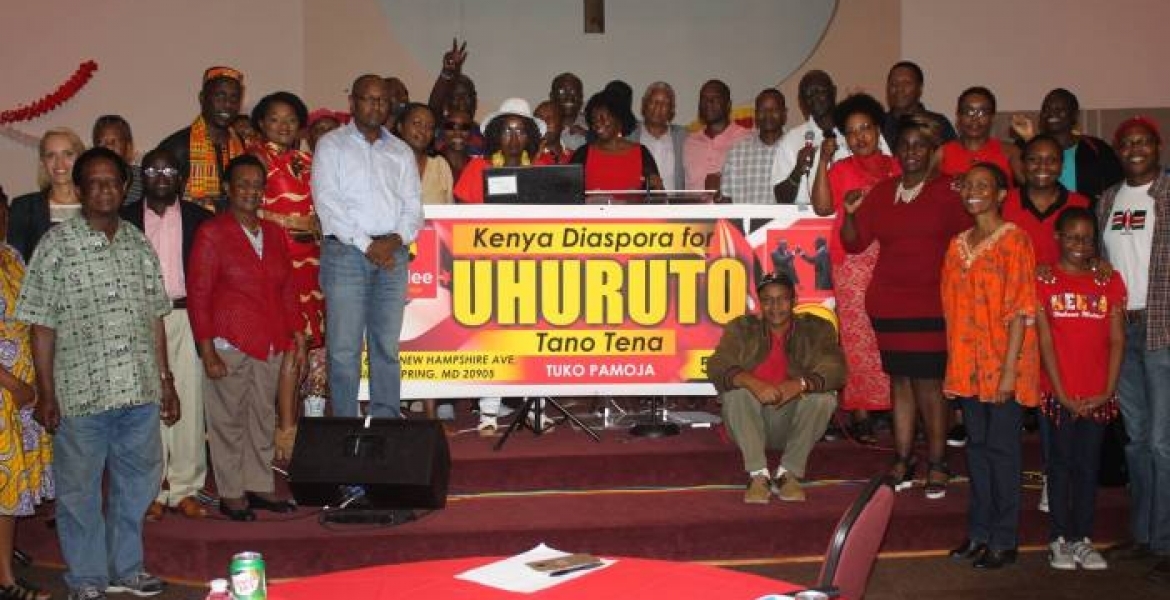 A Diaspora group that supports President Uhuru Kenyatta and Deputy President William Ruth has reiterated its support for the Jubilee administration on the eve of the repeat election, and called on Kenyans to turn out in large numbers on Thursday to vote.
'Diaspora UhuRuto Tano Tena' has also called on Kenyans to shun violence.
Here is their statement:
The repeat Presidential election in Kenya will be over tomorrow, gladly bringing the constant suspense and anxiety to an end. Critically, the decision we make tomorrow will shape Kenya for decades to come. The responsibility for a peaceful, fair election lies with every Kenyan.
Kenyans, please cast your vote wisely, with your country at heart rather than your ethnicity. Shun violence and meaningless demonstrations.
Raila and NASA, stop inciting Kenyans and let them ALL vote peacefully. Do not hold Kenyans hostage to your political ambitions. Call off your divisive, hypocritical boycott.
IEBC and all polling officers, do your job with integrity and deliver credible results. Kenyans are watching. 
Law enforcement, protect Kenyans and maintain peace and order without excessive force.
Kenyan media and social media forums, avoid sensational reporting and fake news. 
Let us all remember that Kenya is the only home we have. We must take care of it by voting peacefully and accepting the outcome of the elections.
During the past two months, we have watched with anxiety as the economy of Kenya slowed down due to NASA's constant unfounded complaints. We cannot remain silent anymore. NASA owes Kenyans peaceful elections and aftermath. Kenya is not their football field where they can play games recklessly without any regard to the consequences. These games are many, but the most dangerous include their unrelenting efforts to undermine the IEBC, and the hypocritical, unofficial withdrawal from the election. Currently, NASA continues to cause mayhem, inciting their supporters to 'march and demonstrate' on the streets, enabling the lawless among them an opportunity to loot and destroy property, while pleading with foreign powers to intervene and give them "nusu mkate." Enough is enough.
To President Uhuru, we wish you a blessed, Happy Birthday. Tomorrow, Kenyans will re-elect you and Deputy President Ruto. To you, much responsibility is given. Please shepherd Kenya from this painful experience so that we can continue to transform Kenya to be the beautiful, powerful, just and happy country it should be. You did it in 2013. You can do it again by the grace of God. Thank you for your wise, humble leadership. We in the diaspora stand with you in prayers and look forward to being part of the transformation of our country Kenya.
Wananchi, with God's help exercise your right to vote tomorrow and let's re-elect President Uhuru Kenyatta.
Amani. Tano Tena