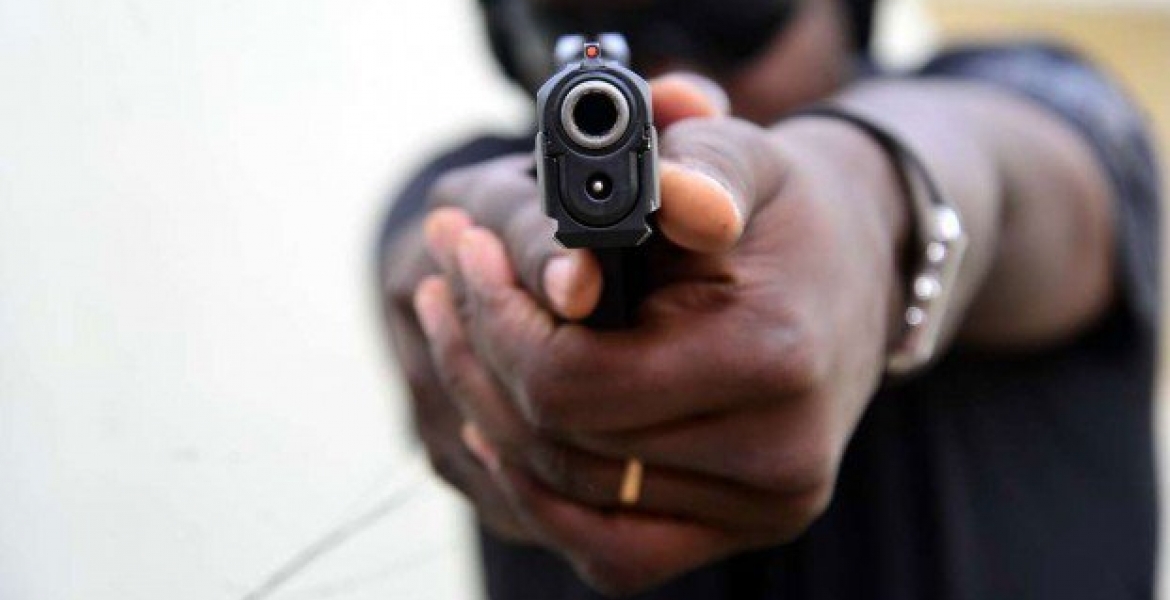 Nairobi faceless crime buster 'Hessy wa Dandora' has sent a warning to criminals robbing residents within the Central Business District (CBD).
In a post on his social media page, Hessy has vowed to deal with the gangsters who have been terrorizing residents in different spots within the city center.
Hessy, who guns down suspected gangsters who refuse to surrender to police, says the criminals are mainly based on Luthuli Avenue, Accra Road and the area around Odeon Cinema.
"Luthuli Avenue, Archives, Accra kwa corner na Odeon hapo kwa choo leo naleta show to your backyards. Naskia hawa wajinga waliamulia watu hizo area. Kutoka 8pm hakukaliki," Hessy says in a post on his Facebook page.
Last month, Inspector General of Police Joseph Boinnet said the crime buster is not an undercover police officer as many believe.
"I have heard of such a guy on social media. He is an excitable chap, who seems to have a lot of interest on security issues. He is not one of us," said Boinett in an interview with Citizen TV.
Following Boinnet's remarks, Hessy took to social media to confirm that he is not a security officer, stating that he is a civilian with interest in security matters.
"Don't ask me if am a police officer or not because the issue was clarified the other day by the Inspector General of police himself., I'm a civilian with great interest in matters of security, kindly get satisfied with that or if I may ask, what did you expect the IG to say?" he posed.