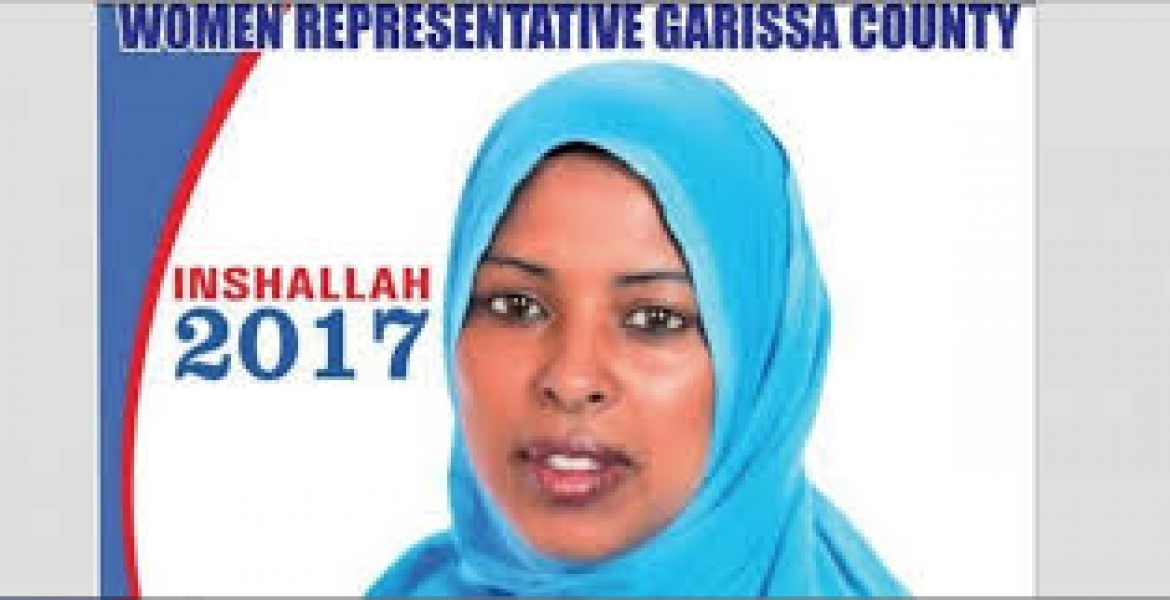 Garissa Women Representative, Shukran Hussein Gure has denied that she has abandoned politics to return to the United States where she was living before she was elected as the County's women MP in 2013 general elections.
Shukran said that a Facebook post on Saturday that claimed that she has chosen to go back to the US after opting out of the Garissa Women Representative contest in the August 8 elections was false, adding that her account has been hacked.
She said that an unknown individual had taken over her Facebook account and has been posting false information to discredit her candidature. "I am devastated by the development and I am urging my supporters to ignore the posts. I am firmly in the race to defend my seat," the Wiper legislator said.
Shukran said that she is working with IT experts and authorities to identify the individual behind the malicious act. She said she suspects the person behin the act has been hired by her rival in order to smear her with mud.
She said that her opponents are afraid of her and after realizing they cannot defeat her in the race have decided to use unorthodox methods to hurt her bid. "I suspect my rivals are afraid of me and have resorted to such uncouth acts," Shukran said.