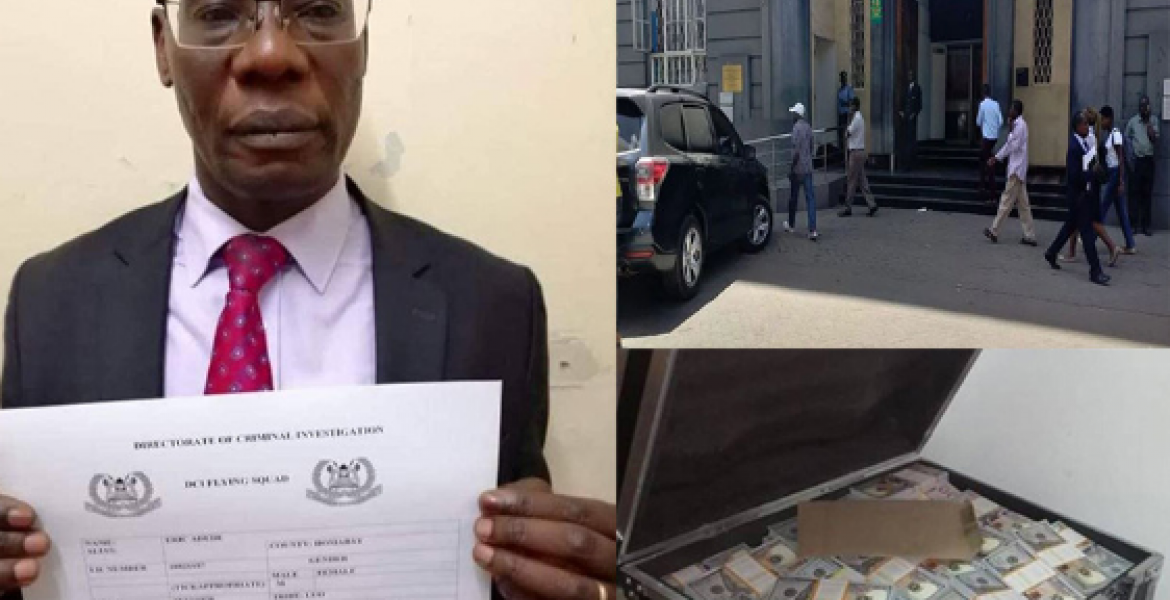 Eric Otieno Adede, the man at the center of the alleged Sh2.6 billion fake currency that was seized from a Barclays Bank branch in Nairobi last month has filed an application in court seeking to have the Directorate of Criminal Investigations (DCI) ordered to produce the money.
Adede wants the DCI ordered to present the cash in court within 24 hours of the hearing of the application.
"The applicant is apprehensive that the DCI might tamper with the aforesaid currency that does not form part of the criminal case thus depriving him of his money," Adede says in court papers.
He argues that the DCI is illegally holding the money that is not part of the charges in the criminal case where he is charged with fraud.
Adede further claims that the over $20 million seized by detectives is not fake as the office of the DCI alleges.
He also claims that the office of the DCI is spending the cash to boost the public profile of the said office and embarrass him at press briefings.
He further submits that the DCI continues to hold the money without any legitimate basis or orders of the court.
"The DCI is under a public duty to be fair and just in the execution of his duties,'' argues Adede
He has also affirmed that he is the owner of the safe deposit box held at Barclays Bank Queens way branch containing 420,067,900 in 100-dollar denomination among other items.
He further says that the DCI colluded with Barclays bank in full glare of media and unlawfully broke into his safe deposit box before seizing the contents.
The DCI, Barclays Bank of Kenya and Director of Public Prosecutions have been named as respondents in the case.
On March 26th, Adede was charged with attempting to defraud a businessman of Sh20 million alongside three other suspects.
The four are accused of conspiring to defraud the businessman while posing as investors.
Adede was released on Sh1 million cash bail while the rest were freed on Sh300, 000 each. The case will be heard on May 9th, 2019.