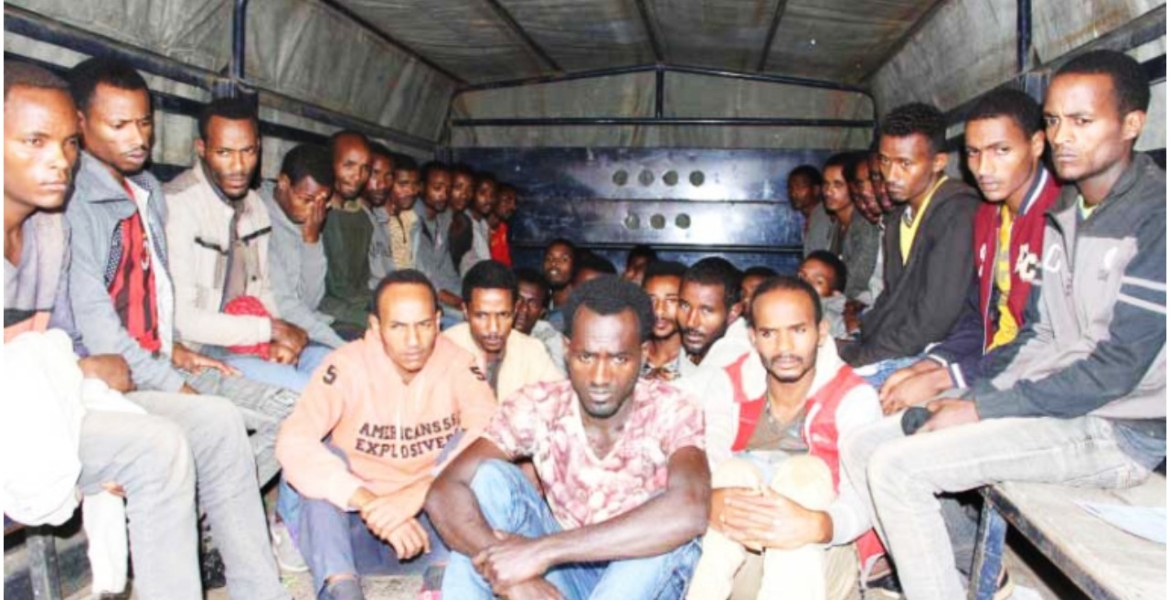 Detectives from the Directorate of Criminal Investigations (DCI) have arrested 91 Ethiopian nationals for being in the country illegally.
The 91 foreigners, including 55 adults and 44 juveniles, were found in a house within Milimani estate in Kitengela, Kajiado County on Sunday.
The arrest followed a crackdown on illegal immigrants believed to have been smuggled from neighboring countries. 
Preliminary investigations revealed that the aliens were ferried to Kitengela aboard a trailer as the smugglers sought means to sneak them to another country.
Amid an influx of immigrants, detectives have launched investigations with the aim of paralyzing probable human trafficking activities and nab the perpetrators.
The arrested foreigners were booked in various police stations for interrogation and other legal procedures.
This comes at a time when Ethiopia is facing political instability occasioned by the fights between the government and the rebel group Tigray People's Liberation Front (TPLF).