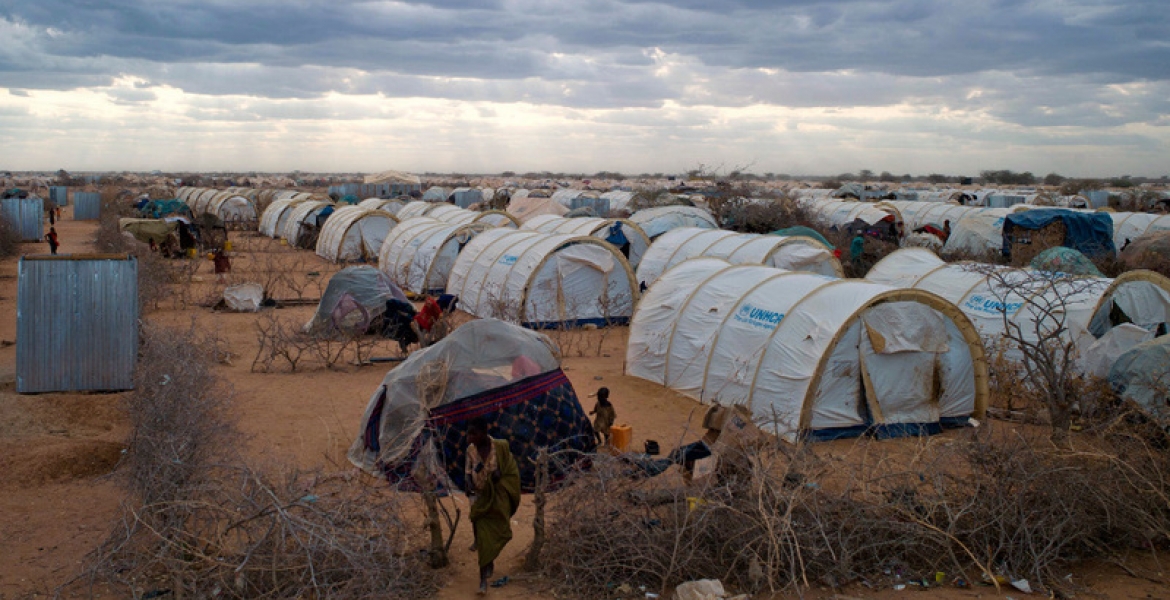 The government of Kenya has reportedly ordered the closure of Dadaab Refugee Camp by mid this year.
Leaked internal United Nations document obtained by the Thomson Reuters Foundation indicates that Kenya ordered the shutdown of the camp citing "national security concerns."
President Kenyatta's administration drafted a letter to the United Nations Refugee Agency (UNHCR) on February 12th, 2019, divulging its intentions to close the refugee camp within six months.
The letter urged the international agency to "expedite the relocation of the refugees and asylum-seekers residing therein."
The UNHCR has confirmed to Reuters the plan by Kenya to close the camp that currently hosts 210,000 refugees.
"UNHCR is aware of the renewed call by the Government of Kenya to close Dadaab and is working with the government to continue to implement long-term and sustainable solutions for over 210,000 refugees living in the camp," says UNHCR.
"These include voluntary returns, a third country solution such as resettlement, sponsorships, family reunifications, and labor migration, as well as relocations in Kenya, including at Kakuma refugee camp and Kalobeyei Settlement," the agency adds.
In 2016, the government announced intentions to close down the camp, citing national security concerns.
At the time, the government expressed fears that Somalia-based terrorist organization Al Shabaab was using the camp as a base to plan attacks in Kenya and radicalize youths.
However, the High Court blocked the move in 2017, stating that it was unconstitutional.
The judges also ruled that the move was an act of Kenya violating its international obligations.
The refugee camp is located in Kakuma, Turkana County and is one of the largest in Africa. It is also the third largest Refugee camp in the world.