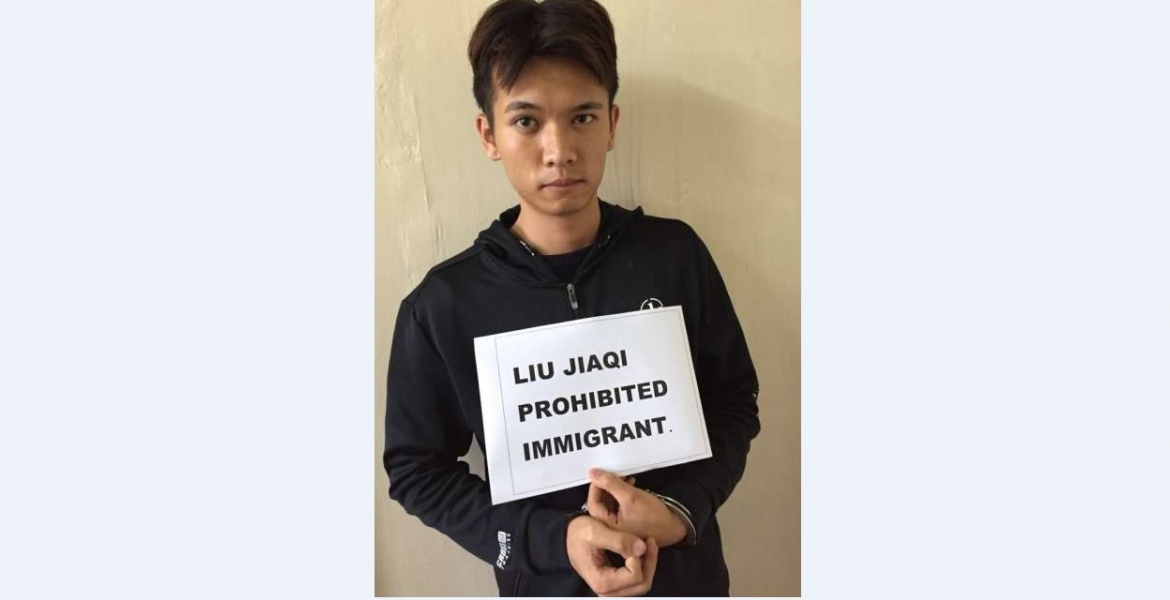 The Immigration Department has finally deported a Chinese national who was videotaped making racist comments about Kenyans and insulting President Kenyatta.
Immigration officials confirmed on Thursday afternoon that Sonlink Chief Executive Officer (CEO) Liu Jiaqi has been kicked out of the country. Sonlink is a company that sells motorcycles and is located along the Northern Bypass in Ruiru, Kiambu County.
In a statement earlier in the day, Chinese embassy spokesperson Zhang Gang condemned the remarks by the man terming them as unfortunate.
"The personal talk and personal feeling of this young man does not represent the views of the vast majority of Chinese people."
"The Chinese Embassy always requires the Chinese companies and individuals to abide by the local law, stay and work legally in Kenya, making positive contribution to the friendship and cooperation between China and Kenya," read part of the statement.
This is not the first time Chinese citizens are being accused of racism. In July, Kenyans working at the Standard Gauge Railway project alluded to racial discrimination and harassment by their Chinese bosses.
A probe by the ministry of Labor confirmed the claims, and the government promised to deal with the matter.