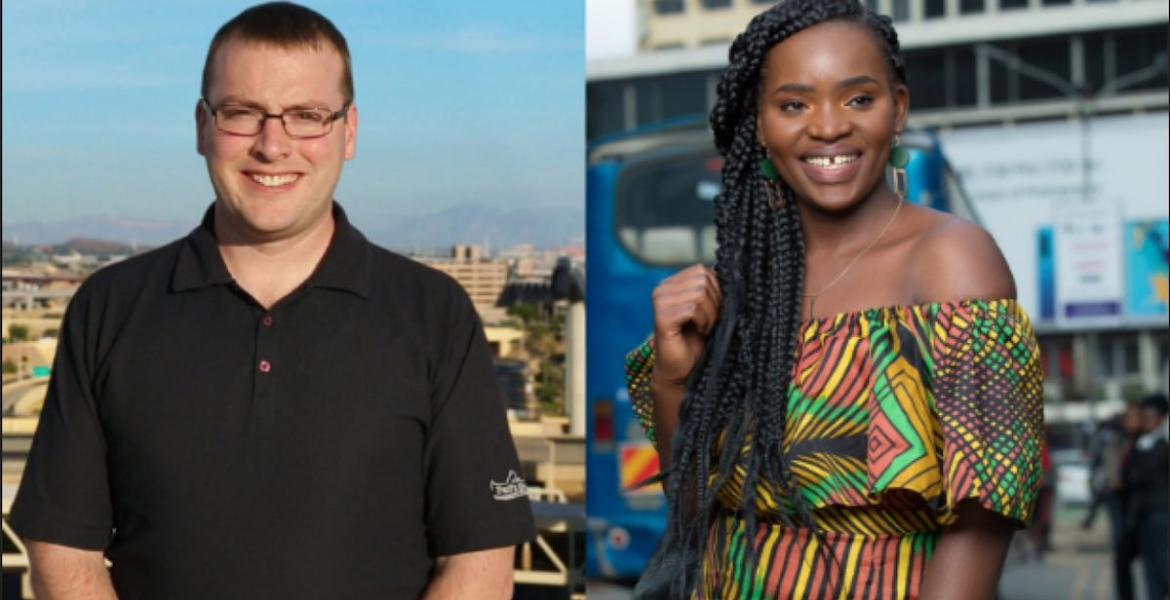 A Kenyan is featured in the current season of American reality TV show 90 Day Fiance: Before the 90 Days.
Season 3 of the show, which premiered on Sunday, August 4th on the TLC channel, features among others Akinyi, a 25-year-old Kenyan woman.
90 Day Fiance follows couples, with one partner being American and the other a foreigner. In most cases the couples met online and in some cases they have never met in person. The show follows them as they meet in person, apply for a K-1 visa for the foreign partner to move to the US, and then decide whether to get married.
A K-1 visa is given to the foreign finance or fiancee, allowing him/her to enter the United States for a period of 90 days. Within the 90 days, the couple is required to get married and apply for a green card (lawful permanent resident status). If the couple fail to get married within 90 days, the foreigner must leave the US.
Akinyi is engaged to Benjamin, a 33-year-old divorced man from Arizona, USA and hopes to move to the US, get married to him, and have him petition for her a green card so that they can live together in the country. 90 Day Fiance introduces their relationship this way:
Benjamin, 33 (Arizona) and Akinyi, 25 (Kenya)
"As a divorced father with a five-year-old, Benjamin wasn't having much luck with meeting women from his hometown, so he broadened his search and found Akinyi. Benjamin now has his bags packed for his first-ever international trip to meet her in Kenya and ask her parents for her hand in marriage. It won't be easy, as Benjamin is not only the first boyfriend Akinyi has ever introduced her family, but also—as far as they can remember—the first white man to visit their village."
Other couples on Season 3 of 90 Day Fiance: Before the 90 Days are:
Avery, 19 (Ohio) and Omar, 24 (Syria)
Caesar, 46 (North Carolina) and Maria, 28 (Ukraine)
Rebecca, 47 (Georgia) and Zied, 26 (Tunisia)
Timothy, 38 (North Carolina) and Jeniffer, 25 (Colombia)
Angela, 53 (Georgia) and Michael, 29 (Nigeria)
Darcey, 44 (Connecticut) and Tom, 39 (United Kingdom)