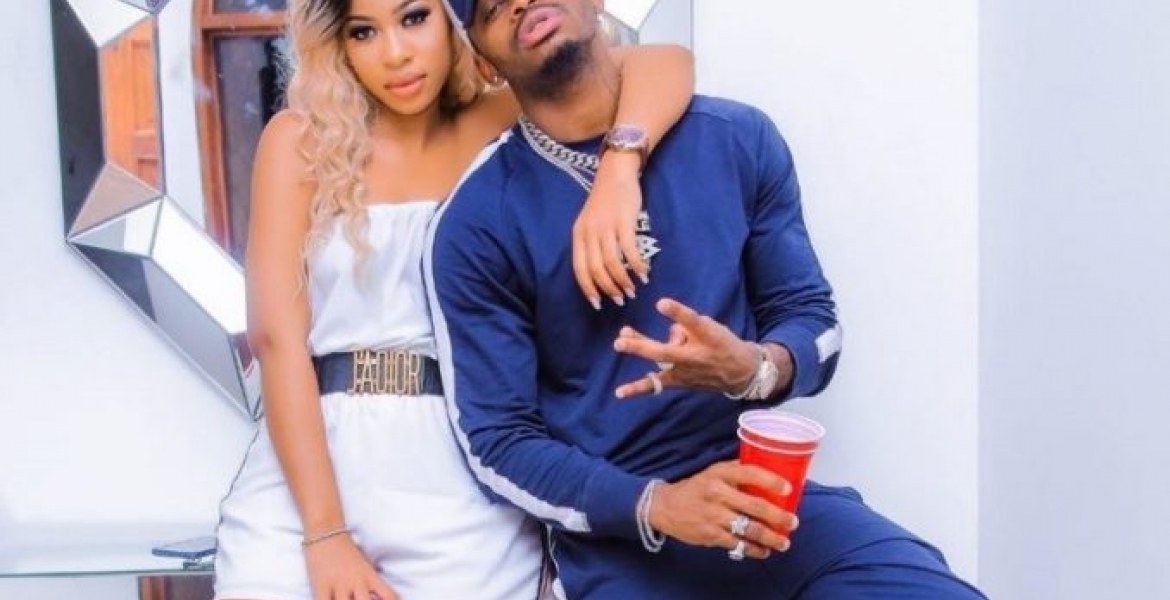 Tanzania star singer Diamond Platnumz has found love months after he was dumped by his former girlfriend, Ugandan socialite turned businesswoman Zari Hassan.
The Bongo Flavor musician's mother - Sanura Kassim - has confirmed that her son is dating Tanzania video vixen Lilian Kessy alias Kim Nana.
Ms Kassim says that Diamond is "serious" with Kim Nana and dispelled rumors that she is in bad blood with the video vixen.
"Ignore the false rumours suggesting I kicked her [Kim Nana] out of my son's house. If anything, I am with her here; she is seated next to me as I am speaking to you on phone," Ms Kassim told an Amani journalist.
"Kim Nana is currently taking Islam and Sharia lessons. She is also being taught how to read and interpret the Quran by Diamond's uncle, Shamte – the brother to my son's dad. Those waiting for my son to dump Kim would have to wait for a very long time; that won't even happen," says Ms Kassim.
Diamond's uncle, Shamte also confirmed that Nana was indeed converting to Islam to cement her relationship with the "Sikomi" hit maker.
"It is true I am imparting Islam lessons in her. These lessons include general Islam values and Quran teachings. As Diamond's mum has told you, all is going on well so far," says Shamte.
Diamond has previously dated Zari, actresses Wema Sepetu and Jacqueline Wolper, models Jokate Mwegelo and Naj and radio queen Penniel Mwingilwa, among others.
Zari dumped the singer on this year's Valentine's Day after accusing him of being unfaithful.