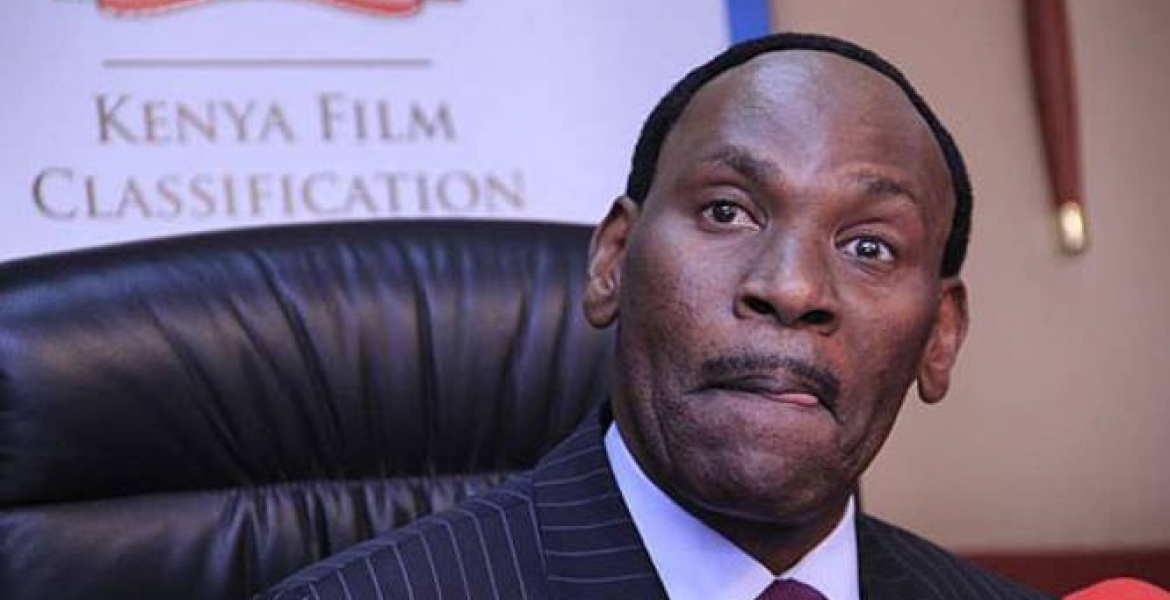 Ezekiel Mutua has been re-appointed as Kenya Film Classification Board (KFCB) Chief Executive Officer (CEO).
The self-declared Kenyan 'moral police' retained his position after Kenya Film Classification Board directors decided to renew his term for three more years.
Mutua, a trained journalist, was first appointed to the position in October 26th, 2015 and his term was set to expire on Friday.
His first term was rocked by controversy due to his hard stance on issues especially those touching on morals. This has earned him several enemies both on mainstream and social media.
Mutua was also embroiled in a bitter fight with film producers and directors, a recent incident being the ban on Kenyan gay movie Rafiki.
He says the renewal of his term by KFCB directors is an indication of his unrivalled track record during his first term.
"When I was first appointed, the board gave me two mandates. One, raise the profile of the board. I have done that by over 99%. When I came in no one knew about KFCB let alone pronounce it properly in full."
"That has since changed. Even government agencies were contradicting our mandate and so I made sure I set up the structures. Two was raise the revenue and I have done that raising it by over five times," Mutua says.