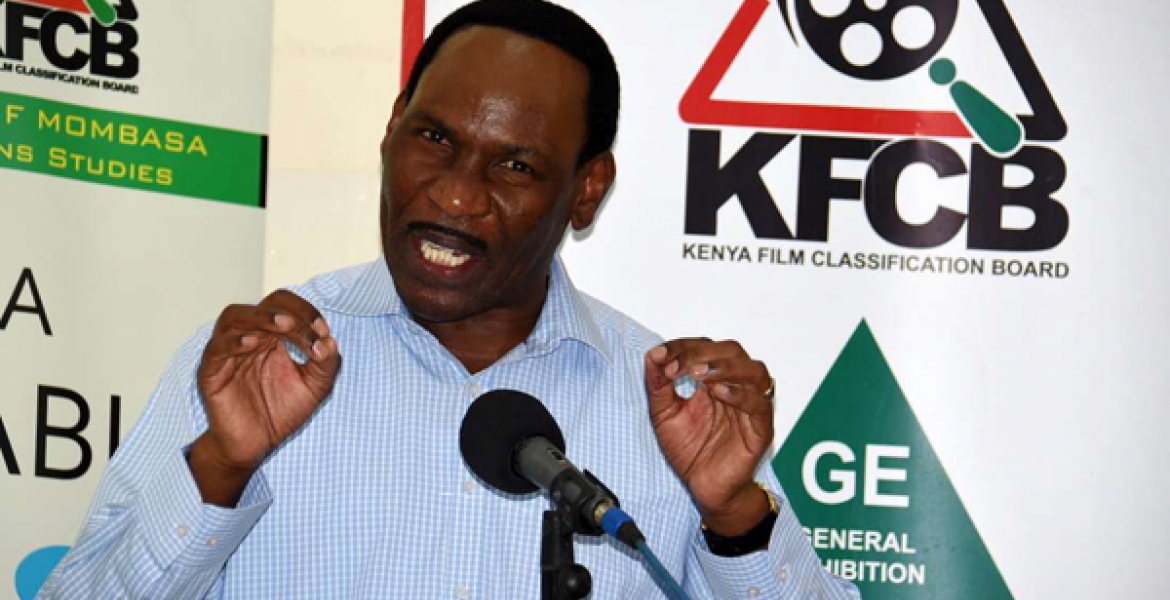 Kenya Film Classification Board (KFCB) Chief Executive Officer Ezekiel Mutua has called for the deportation of foreigners behind Kenyan lesbian film Rafiki.
Mutua, who expressed his disappointment after High Court on Friday lifted for seven days the ban imposed on the controversial film, claimed that several foreign organizations are using homosexuality to market Kenyan film.
"Shame on those foreign NGOs who want to use gay content as a tool for marketing the film industry in Kenya. Shindwe!" "What pleasure, pray, does a person of a sane mind find in watching girls having sex with other girls?" he added.
The Kenyan 'moral police' said his agency will be pursuing those behind the film and urged Interior Cabinet Secretary Fred Matiang'i to deport them.
 
"The gay film Rafiki, is funded by almost 30 foreign organizations. What foreign agenda is it pushing and why? Our next target will be these foreigners operating in Kenya to ruin our moral fabric. They should all be deported. Over to you CS Matiangi," he tweeted. 
Rafiki, which is directed by Wanuri Kahiu became the first Kenyan film to premiere at the Cannes Film Festival in France earlier this year.
The movie is about two young girls who fall in love with each other despite their parents holding different political views. Ms Kahiu had sued the Kenya government after KFCB banned Rafiki claiming that it promoted lesbianism contrary to the law.
"I am crying. In a French airport. In such Joy! Our constitution is strong! Give thanks to freedom of expression!!!! WE did it! We will be posting about Nairobi screening soon," Wanuri tweeted after the ruling on Friday.