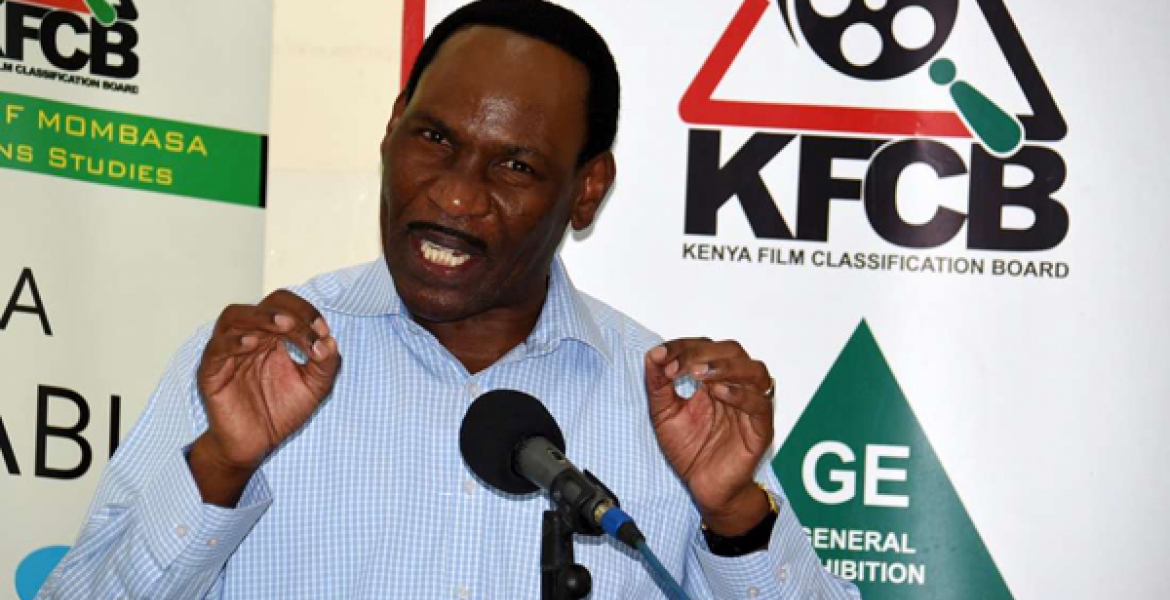 The decision by the High Court to lift a ban imposed on Kenyan lesbian film 'Rafiki' has angered Kenya Film Classification Board (KFCB) CEO Ezekiel Mutua.
Taking to Twitter after the ruling on Friday, the Kenyan 'moral police' faulted the judge on the ruling stating that "homosexuality is not our way of life."
"It would be a tragedy and a shame to have homosexual films defining the Kenyan culture. That's not who we are and homosexuality is not our way of life," Mutua said in a tweet.
He further vowed to ensure that the controversial film about two young women who fall in love is not screened in any theatre in the country.
"If people want to screen the homosexual film in their houses that's fine. We are watching to see which public theatre will exhibit it without the Board's approval."
He also accused unnamed foreign non-governmental organizations of using film to advance homosexuality in the country.
"Shame on those foreign NGOs who want to use gay content as a tool for marketing the film industry in Kenya. SHINDWE!" "What pleasure, pray, does a person of a sane mind find in watching girls having sex with other girls?" he added.
"Rafiki" which is directed by Wanuri Kahiu was the first Kenyan movie to premiere at the Cannes Film Festival in France earlier this year.
Ms Kahiu had sued the Kenya government after KFCB banned "Rafiki" on grounds that it promotes lesbianism contrary to the law.
The lifting means it has a chance for nomination to Academy Awards popularly referred to as Oscars if it is publicly screened in Kenya before September 30th.
"I am crying. In a French airport. In such Joy! Our constitution is strong! Give thanks to freedom of expression!!!! WE did it! We will be posting about Nairobi screening soon," Wanuri tweeted after the ruling on Friday.