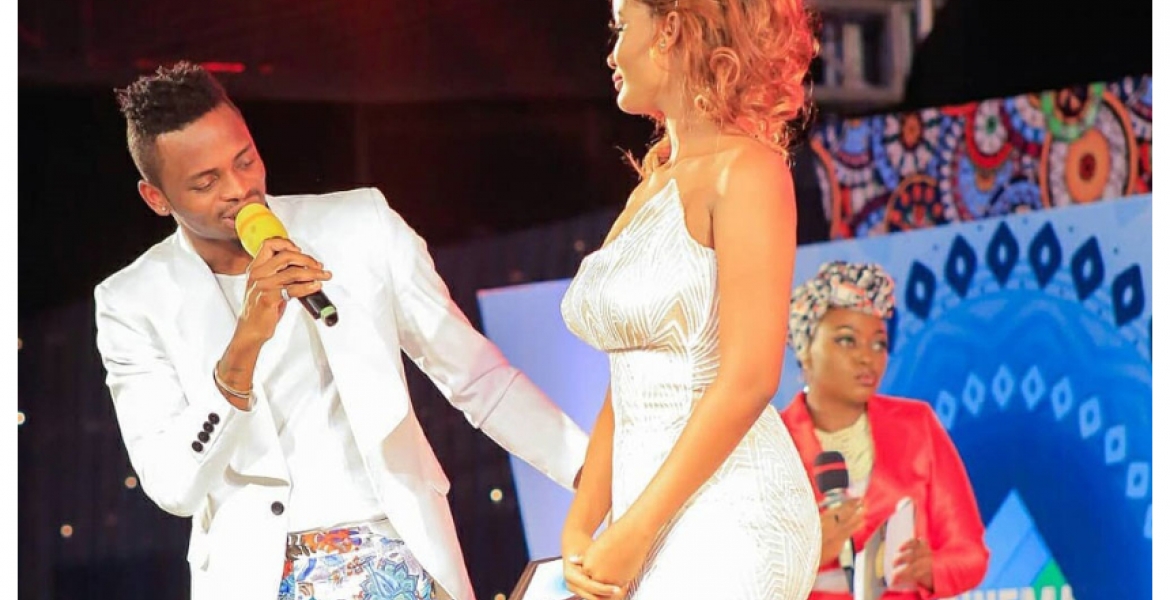 Tanzanian video vixen Hamisa Mobetto has finally put to rest rumors that she is pregnant with musician Diamond Platinumz's child.
In a recent Instagram post, the socialite turned business lady confirmed that she was expectant with the Bongo Flavor superstar's second baby.
"Kuna habari zinazoenezwa na page za udaku kwambamimi ni mjamzito…. Just to clear the air around me… Of course I am 5 months pregnant…so no more rumors Baba wa mtoto wangu ni Diamond Platnumz aka Dee," she posted.
(There have been rumours on gossip pages that I am pregnant. Just to clear the air, of course I am five months pregnant. Diamond Platinumz aka Dee is the biological father of my unborn baby.)
The revelation comes days after reports that that Diamond had purchased a mansion in Dar es Salaam city for her after learning of the pregnancy. However, Hamisa's mother, Shufaa Lutigunga, dismissed the rumours, saying the singer bought the house for his son, Daylan and not for his mother.
"Hamisa hajanunuliwa nyumba. Nyumba kanunuliwa Daylan. Yeye ndo mweye nyumba. Kwanza namshukuru mjukuu wangu kwa kuja katika maisha yetu. Bila Daylan hatungekuwa hapa. Kuna wale ambao wanamchukia mwanangu ila siku moja watampenda. Yeye ndo anajua mwanamke yupi wakumuoa, na kile ninafahamu ule ni mama watoto wake. Naomba watu waache kumsakama mwanangu," said Shufaa.
The development comes four months after Diamond was dumped by his ex-fiancee, Ugandan socialite Zari Hassan on Valentine's Day. Zari cited the singer's infidelity as the reason for the break up. The musician sired two children with Zari.