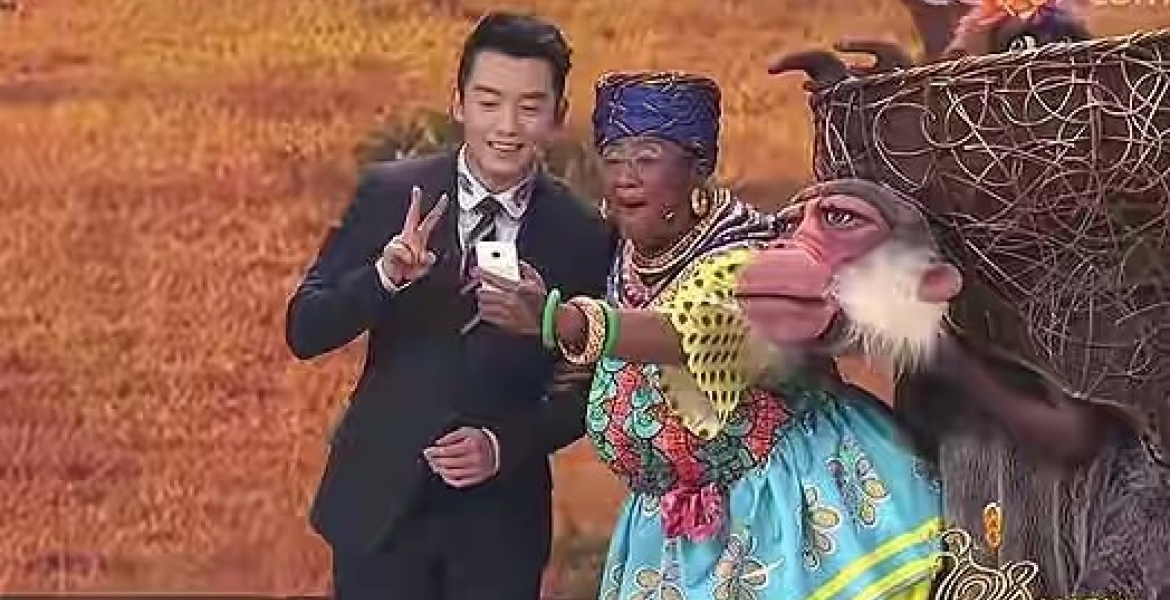 A skit aired by China's State broadcaster on Thursday featuring scenes of Kenyan Standard Gauge Railway has angered Kenyans on social media, who considered it racist and demeaning.
The presentation, aired on China Central Television (CCTV) as part of a four-hour show to mark China's Lunar New Year, had a scene about Kenya's new railway and was made for comical reasons and, in the process, fit into the theme of Asian country's growing relationship with Africa.
However, its the presence of a black man clad to appear like a monkey and a Chinese actress who painted herself black then stuffed some material to make her bottom seem big, which aggrieved Kenyans.
"Whatever the intention, it's not acceptable," Ms Lina Benabdallah, an Africa specialist at Wake Forest University in North Carolina, told the New York Times.
"CCTV's racist show during Spring Gala shook me and made me so ashamed of China and my people," a Twitter user said.
"It was cringe-worthy at best, completely racist at worst. It's Africa, so bring out tribal dancers and animals? And was that a Chinese woman in black face with a fake posterior?" tweeted another.
Contacted by Nation for a comment on the matter, the Foreign Affairs ministry communications facilitator Edwin Limo said: "Let it wait probably till Monday."
The skit shows a Chinese man acting as if he is somewhere in Kenya with a Kenyan girl. The girl has asked the Chinese man to pretend to be her lover because she does not want to meet a Kenyan man her mum wants her to marry.
When the mother arrives, she does not get furious that her daughter is dating a Chinese man, but instead gets excited "because China has done so much for Africa" whatsonweibo.com report on the performance says.
"I love Chinese people! I love China!" she says.
Besides the scene of "Kenyan mother", the skit shows more actors imitating the launch of the Mombasa-Nairobi SGR.
Here is what other Kenyans had to say about the presentation;
"I'm waiting for our new Minister for Foreign Affairs to summon the Chinese ambassador," tweeted lawyer Donald Kipkorir.
Patrick Gathara said: "Did you know that the Chinese blackface skit was actually portraying you and yours? I'm sure that the same GoK which declared it had no problems with Donald Trump's 's**hole' comment won't be raising a fuss over this."
Speaking to New York Times, Lawyer Gitobu Imanyara noted: "What is disgusting is that we won't hear any official complaint from African governments who are complicit in the recolonisation of Africa by China."