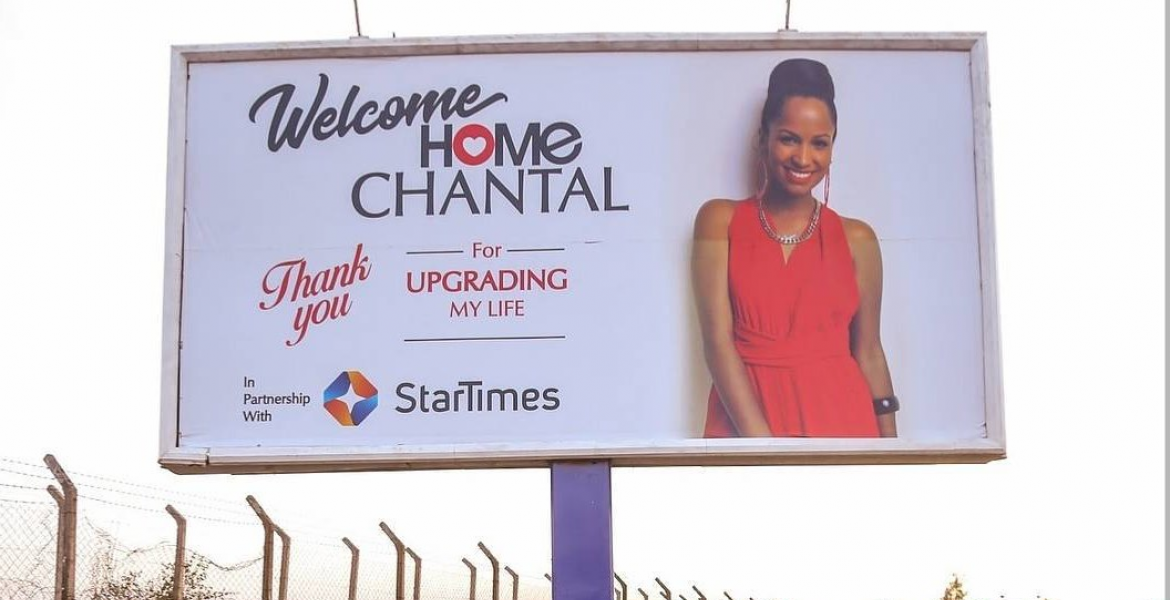 Kenyan comedian Eric Omondi has erected a giant billboard near the exit of Jomo Kenyatta International Airport (JKIA) to welcome his Italian fiancée back to Kenya.
Opening out about the billboard, whose image has since gone viral on social media platforms, the entertainer said he partnered with a Chinese digital service firm to have the billboard mounted at the exit point of the JKIA to welcome his fiancée, Chantal Graziolli, who had been out of the country for five months.
"These things are not really extraordinary. If you are able to do these things, do them," he told eDaily.
"I planned the surprise for two months. I hunted for a billboard which was at an exit point from the JKIA. I needed one which was at a high traffic area. The Chinese Digital service provider had placed their advert on a billboard, which I had deemed to be on a very strategic spot. I reached out to them and they liked the idea, which saw us partnering," said Eric Omondi.
"I opted for the billboard placement because it is a move which, until then, had not been pulled by any couple in Kenya. I'd initially thought of placing the message on a screen at the airport, unfortunately there are no screens at the JKIA, which left me with no choice but to go the billboard way. I wanted to welcome Chantal to Kenya after five months of being away in Italy," said Eric Omondi.
Omondi has some advise for Kenyan men who might be tempted to copy his idea. "I have seen men on social media claiming I set the standards so high for them, and that their partners would, probably, want a similar treat. What I can say is that that was Eric Omondi doing his thing. He can afford it. Men should not feel pressurized into hiring billboards to relay their love messages to their partners. People are different; and that is why there is Eric Omondi, Jonathan Otieno, Alfred Mwangi, we have wazungus, Africans… People are different. So, I am not asking people to do what I did," said Eric Omondi.
"I am happy she (Chantal) is home," concluded the comedian.
He declined to reveal how much the whole stunt cost him.