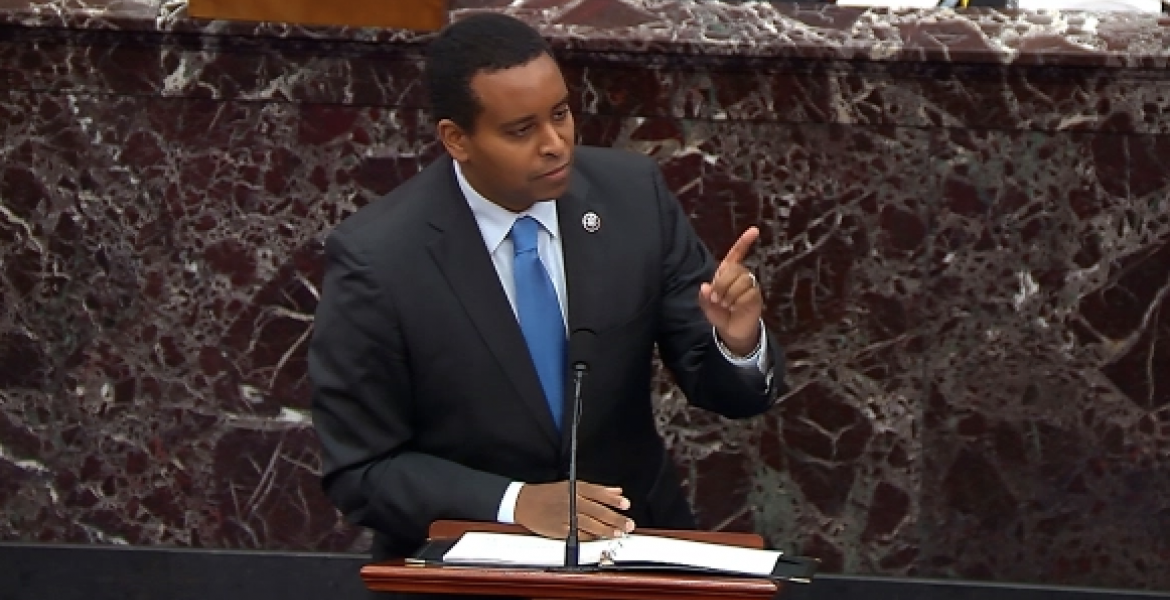 The impeachment trial of former US President Donald Trump started in the US Senate on Tuesday. This comes after Trump was impeached for the second time by the House of Representatives on January 13, 2020 following the January 6th, 2020 insurrection at the US Capitol.
Democrats say then-president Donald Trump instigated the insurrection, which came on the day both houses of congress convened to count the electoral votes to confirm Joe Biden as the victor of the November, 3rd, 2020 presidential election. Rioters, who were supporters of Donald Trump, stormed the Capitol and led to the stoppage of the vote count for several hours. The riot also left five people dead and hundreds injured, including about 140 injured police officers.
Among the nine Democratic congressmen and congresswomen presenting the case on the Senate floor as impeachment managers is Joe Neguse.
Congressman Neguse, 36 years old, was born to Eritrean-Americans in 1984 and has been representing Colorado's 2rd congressional district since 2018.  Neguse's father and mother migrated to the US as refugees from Eritrea in 1980 and 1981 respectively, first setting in California where Joe and his younger sister were born, and later moving to Colorado.
Neguse, a lawyer by profession, on Tuesday laid out the case on the constitutionality of impeaching Trump after he left office. On Wednesday - the second day of the trial - Neguse presented video and twitter messages describing what he said was Trump inciting the mob.
Currently serving in only his third year in the House of Representatives, Neguse has been described as a rising young star in the Democratic party and in Congress. He is also the first Eritrean-American to serve in Congress as well as the first person of African decent to represent Colorado in Congress.