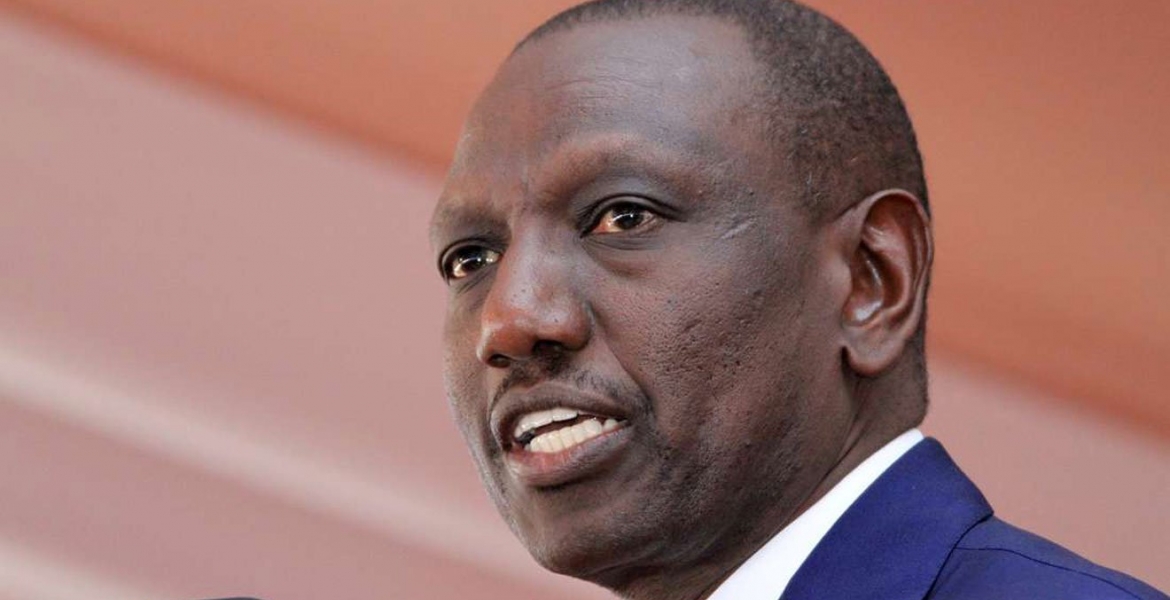 Deputy President William Ruto has explained why his planned meeting with Kenyans in the United Kingdom was cancelled at the last minute.
Ruto was scheduled to interact with Kenyans in the diaspora during the one and a half-hours cocktail organized by the Kenya High Commission in London.
The meeting was scheduled to take place in London on Friday from 1830 hours.
Kenyans who had signed up for the meet received an alert on Thursday notifying them that the event had been canceled.
"Good evening, Thank you for registering to attend the Cocktail to be hosted by H.E. Dr. William Samoei Ruto, Ph.D., EGH, the Deputy President of the Republic of Kenya, scheduled for Friday 8th February 2019 from 1830hrs to 2000hrs in London. However, due to unavoidable circumstances, the event will not take place. We apologize for any inconvenience this may have caused," the Kenya High Commission said in a notice.
Ruto's spokesperson David Mugonyi says the meeting was canceled because the Deputy President needs to return to the country to allow President Kenyatta to leave for Ethiopia.
This is to ensure that the President and Deputy President are not out of the country at the same time.
"He's coming back…President leaves for Ethiopia morning Saturday so he can't be away," Mugonyi says.
President Kenyatta is expected to travel to Ethiopia for the 32nd Ordinary Summit of Heads of State and Government.
Ruto is expected to give a public lecture on Kenya's national unity and regional integration at London's Chatham House before his departure.
On Thursday, Ruto met with several British leaders including Portsmouth North MP Penelope Mary Mordaunt and George Hollingberry (MP for Meon Valley and Minister of State for Trade Policy at Department for International Trade).
Ruto has welcomed Britain's assurance that Brexit will not affect trade relations between the two countries.
"Continued engagement and use of technology to deepen collaboration on areas of mutual interest will boost our manufacturing sector; stimulate industry; drive the Big Four," he says.