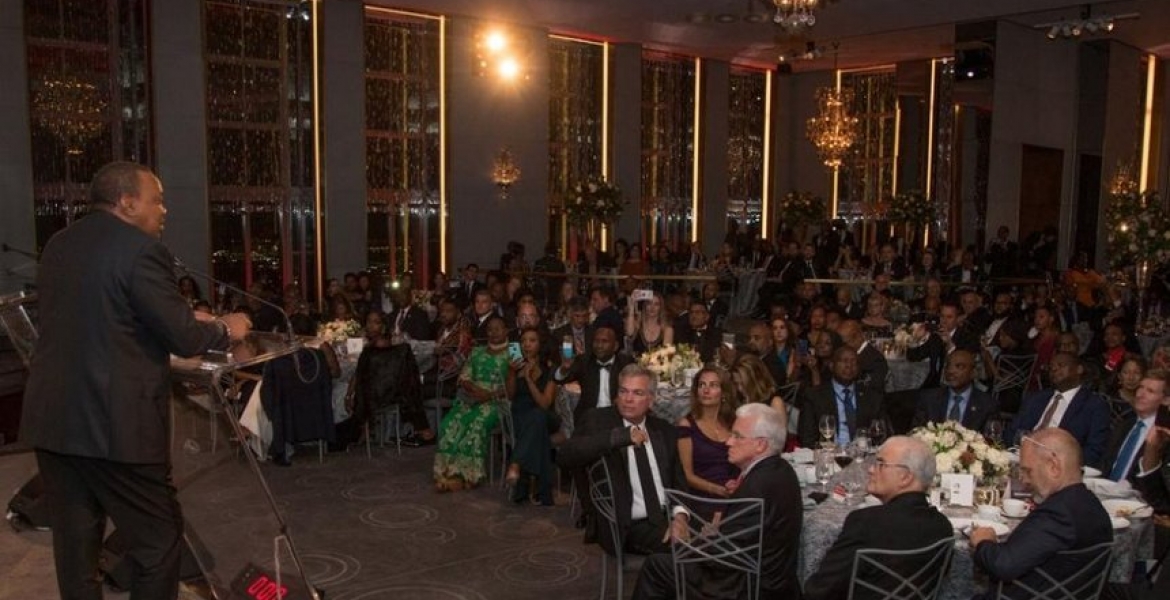 President Uhuru Kenyatta has urged Kenyans in the diaspora to fly on Kenya Airways' direct flights between Nairobi and New York, which are set to be launched on October 28th.
Kenyatta, who spoke when he attended a dinner hosted by Kenya Airways in New York on Sunday, appealed to Kenyans abroad to take advantage of the friendly rates offered by the national airline.
The president also hailed Kenyan Airways, its partners, and the US government for the efforts they put towards achieving the nonstop flights plan.
"On behalf of Kenyan people, I thank the United States Government for working closely with us to make this realization," Uhuru said during the dinner hosted at Rockefeller Plaza.
Kenyatta urged travel operators and investors attending the dinner to seek partnerships to boost US investments in Kenya.
"To achieve this vision, I encourage Kenya Airways to scale up its services and become the airline of choice in a very competitive industry. My administration has given you a strong platform to excel," the President said.
"We, therefore, expect the national carrier to seize the opportunity and become the true 'Pride of Africa'," he quipped.
He thanked the US for giving Kenya Airways a chance to participate in the Customs and Border Protection (CBP) Advisory Programme.
"The programme will provide an on –site training and technical assistance on customs administration and border control for agencies that will handle Kenya Airways direct operations to the United States," the President said.
Uhuru travelled to New York on Friday where he will be attending the 73rd Session of the United Nations General Assembly (UNGA).
Accompanying the President to the dinner were Cabinet Secretaries Monica Juma (Foreign Affairs), Peter Munya (Industrialization), Transport Principal Secretary Esther Koimet among others.