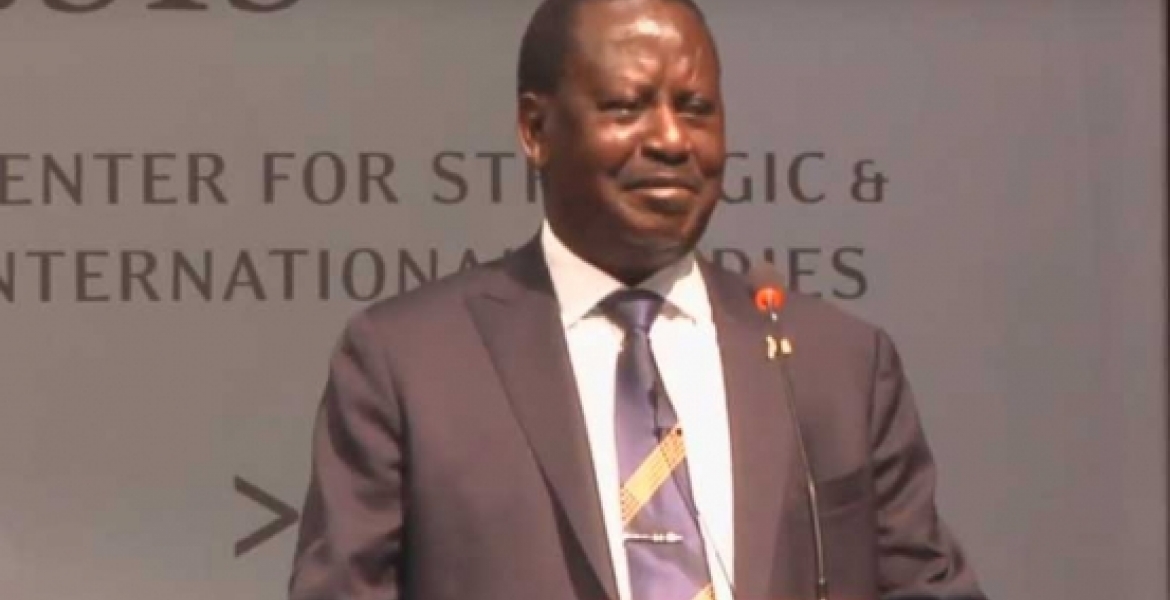 A US-based Kenyan scholar has poked holes at National Super Alliance (NASA) leader Raila Odinga's last Thursday speech at the Center for Strategic and International Studies in Washington DC.
In an opinion piece on the Standard Newspaper, David Monda, a professor of Political Science at City University of New York, said that the opposition leader's speech lacked substance.
"I listened with interest to his speech. It raised more troubling questions for me than answers. My overall conclusion from the session was that Raila makes a great critique of the Government without providing any tangible alternative agenda. His speech in Washington DC was underwhelming; high on ideals but low on substance."
The scholar further argues that the political crisis in the country cannot be solved using legal means, but suggests Raila and President Uhuru find a solution.
"Raila and Uhuru Kenyatta have to find a political solution to the problem. Both politicians have adopted a brinkmanship style to their politics which offers little room for compromise. They have not sought to rein in overzealous political loyalists that lacerate any hope for a political solution to the two bungled elections."
He also questions Raila's harsh criticism of heads of diplomatic mission in Kenya. In his speech, Raila accused the envoys of supporting a bungled election and siding with the regime.
"On the diplomatic arena, Raila's criticism of Ambassador Godec needs to be challenged. It is not clear to me how he expects the American ambassador in Kenya to openly advocate for a third election without appearing to engage in undermining the Judiciary (with court cases pending and wider issues of sub judice)."
"The ambassador will also appear like a foreign power meddling in Kenya's internal politics. He might even be construed as a biased mzungu diplomat rooting to undermine the will of the people by siding with Raila Odinga. I do not think the ambassador has any alternatives but to try and stay neutral. Raila did not address this issue in his speech," says Monda.