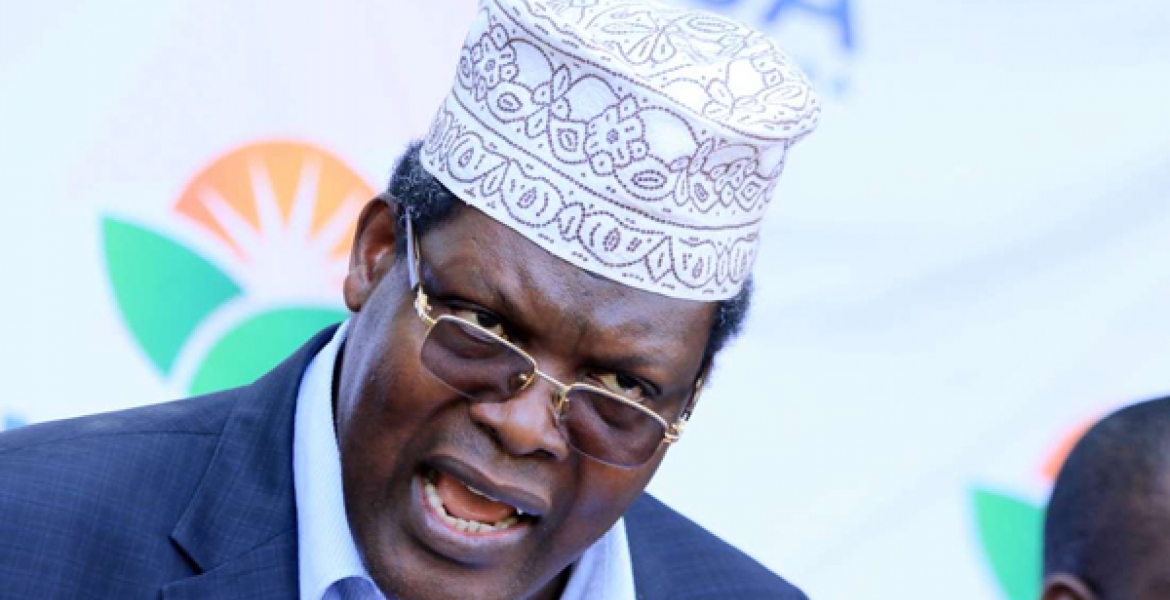 Kenyan-Canadian lawyer Miguna Miguna has declared the National Revolutionary Movement of Kenya (NRMKe) as the new Kenyan opposition party.
In a statement on Wednesday, the self-declared National Resistance Movement (NRM) general noted that the National Super Alliance (Nasa) had died after Raila Odinga-led Orange Democratic Movement (ODM) joined ranks with ruling outfit, Jubilee.
"NASA is dead and with ODM having essentially joined Jubilee, the NRMKe is the new Kenyan opposition," he stated.
The former Nairobi gubernatorial aspirant further called on his supporters to go on hunger strike, demonstrations and protests against what he termed as "illegitimate regime."
"I urge all Kenyan patriots and members of the National Revolutionary Movement of Kenya (NRMKe) to engage in peaceful protests against the illegitimate regime's continued violation of my rights and the rights of millions of Kenyans, its continued refusal to obey court orders, its looting of hundreds of billions of public resources and failure to adhere to and respect the constitution," said Miguna.
"Hold processions, sit ins, street protests, hunger strikes and use all media at your disposals against the escalating tyranny and the culture of impunity."
"We will and must march on until we defeat those trying to institutionalize the culture of impunity. We must establish a merit based democratic society."
Miguna, who was expected to fly to Kenya on Wednesday, announced he had cancelled the trip after the State declined to issue him with a Kenyan passport.
"I was determined to arrive home on schedule, however, just before my departure, I reluctantly cancelled my flight to Nairobi and postponed my next arrival date," said Miguna.
"In view of the refusal by the Department of Immigration to issue me with a valid Kenyan passport and facilitate my unconditional re-entry into Kenya as ordered by the High Court and formally requested by the Kenya National Commission for Human Rights on my behalf, and on advice from legal counsel, I have instructed my advocates to immediately bring to the attention of the court the continued willful contempt of its orders."