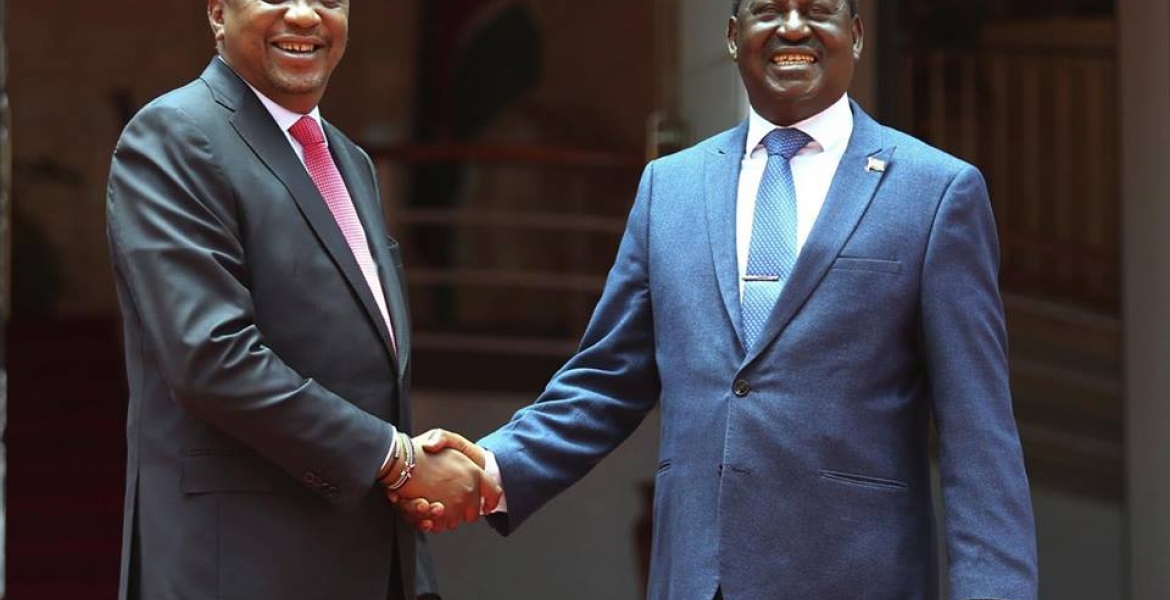 A National Super Alliance (Nasa) group of supporters in the diaspora has endorsed the unity pact reached between President Kenyatta and Opposition leader Raila Odinga.
Speaking to The Standard, Nasa UK chapter Secretary-General Ali Abdi said the group has unanimously agreed to support the unity initiative following last year's hotly contested presidential elections that left the country split.
"As Raila diaspora supporters we are keen to support him as the country needs to be united. We stand with Raila and heed to his leadership direction," Abdi told Standard Digital.
"How else can the country be united unless the right leaders participate? The outcome of the right, bold and now famous Uhuru-Raila handshake will be felt soon. The dissenting voices are from suspect quarters," said Ali.
Ali, who spoke from his Nasa UK office in Hayes, West London said the group was optimistic that the handshake will yield good fruits.
"As for us, we are supporters of Raila and it is our decision to give total support unequivocally to Raila", he added.
In the past few months, the group has staged several demonstrations in London calling for electoral reforms, end of police brutality, electoral injustices and crackdown on opposition leaders among other issues.
The group also held numerous fundraisers, where it collected millions of shillings to bolster Odinga's presidential campaigns and support victims of police brutality.