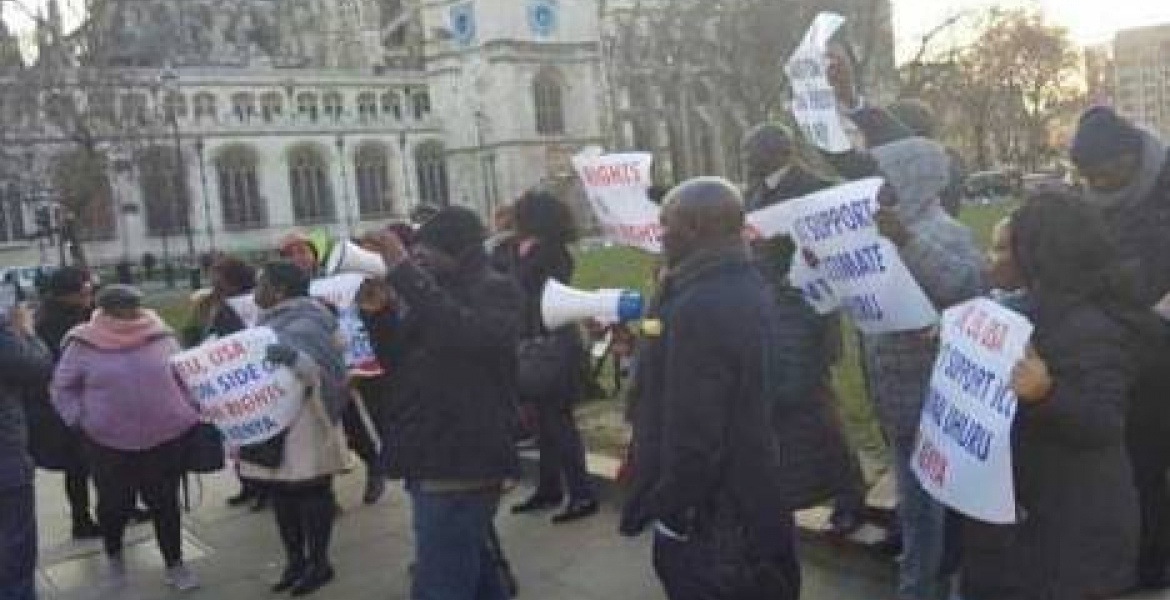 A group of National Super Alliance (Nasa) supporters this week staged demonstrations outside United Kingdom's Parliament against recent crackdown on opposition leaders by President Kenyatta's administration.
Led by ex-Kisumu Deputy Governor and Nasa leader Raila Odinga's sister, Ruth Odinga the protesters took to the streets of UK capital, London carrying placards with anti-Jubilee government slogans, while condemning the persecution of opposition figures.
Ali Abdi, one of the organizers of the protests, accused Jubilee of taking the country back to the dark days where government critics were detained without trial.
"Many of us living in foreign countries experienced firsthand how Moi took advantage of the old constitution to curtail people's rights and freedoms including unexplained disappearances of people who dared openly question his style of leadership," said Ali.
He called on Kenyans to rise up and resist attempts to return Kenya into dictatorship.
"The possibility of going back to the KANU era is real if Kenyans fail to defend the constitution and hold leaders accountable," said Ali Abdi.
Nasa-UK Assistant Secretary-General Ms. Janet Sutton said the government was violating the Constitution over arbitrary arrest of critics.
Last week, government launched a crackdown on opposition figures involved in the swearing-in of opposition chief Raila Odinga.
A number of arrests, withdrawal of security detail and firearms and revocation of passports are some of the actions the state has taken against the opposition leaders at the centre of the controversial inauguration ceremony.