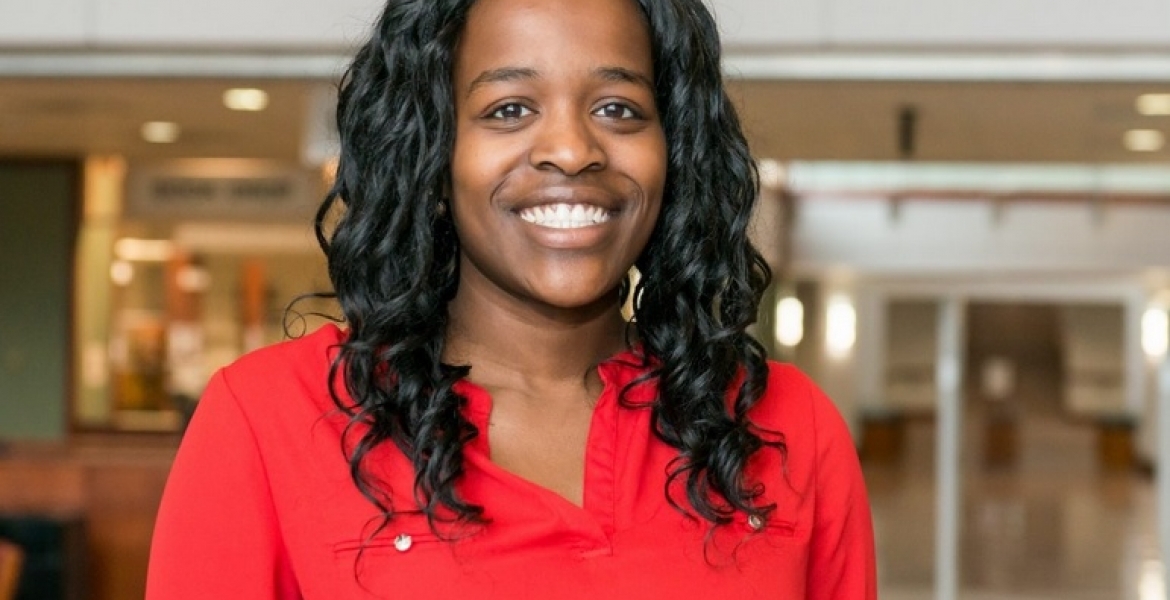 A Kenyan-American student at the University of Maryland, Baltimore County (UMBC) has been picked by US Senator Ben Cardin of Maryland to be his guest at Tuesday night's State of the Union address.
Naomi Mburu, 21, is a senior chemical engineering student at UMBC. She in November, 2017 achieved a major fete when she was named a Rhodes Scholar. She became the first student at UMBC to receive the prestigious honor, and is only one of 32 college students in the United States to be selected for the 2018 scholarship.
As a Rhodes Scholar, Naomi will be completing a PhD in engineering science and conducting research on heat transfer applications for nuclear fusion reactors. She has previously pursued several research projects, including at the Johns Hopkins Applied Physics Laboratory and at Vanderbilt University. She spent the summer of 2016 at Geneva, Switzerland working with scientists at the European Organization for Nucelar Research to measure the impurities found in the Large Hadron Collider particle accelerator.
RELATED: Naomi Mburu, a Kenyan-American Student at UMBC Receives the Prestigious Rhodes Scholarship
In naming her as his guest for tonight's speech to be delivered in front of a joint session of Congress by US President Donald Trump, Senator Cardin said Naomi "personifies the diverse future of this country and what can be achieved through hard work, dedication and a passion for science, technology, engineering and math."
UMBC President Freeman Hrabowski III said he is proud of Naomi's accomplishments.
Naomi was born in the US to Kenyan immigrants.